Music
15 Classic Japanese Techno Albums That Every Head Should Know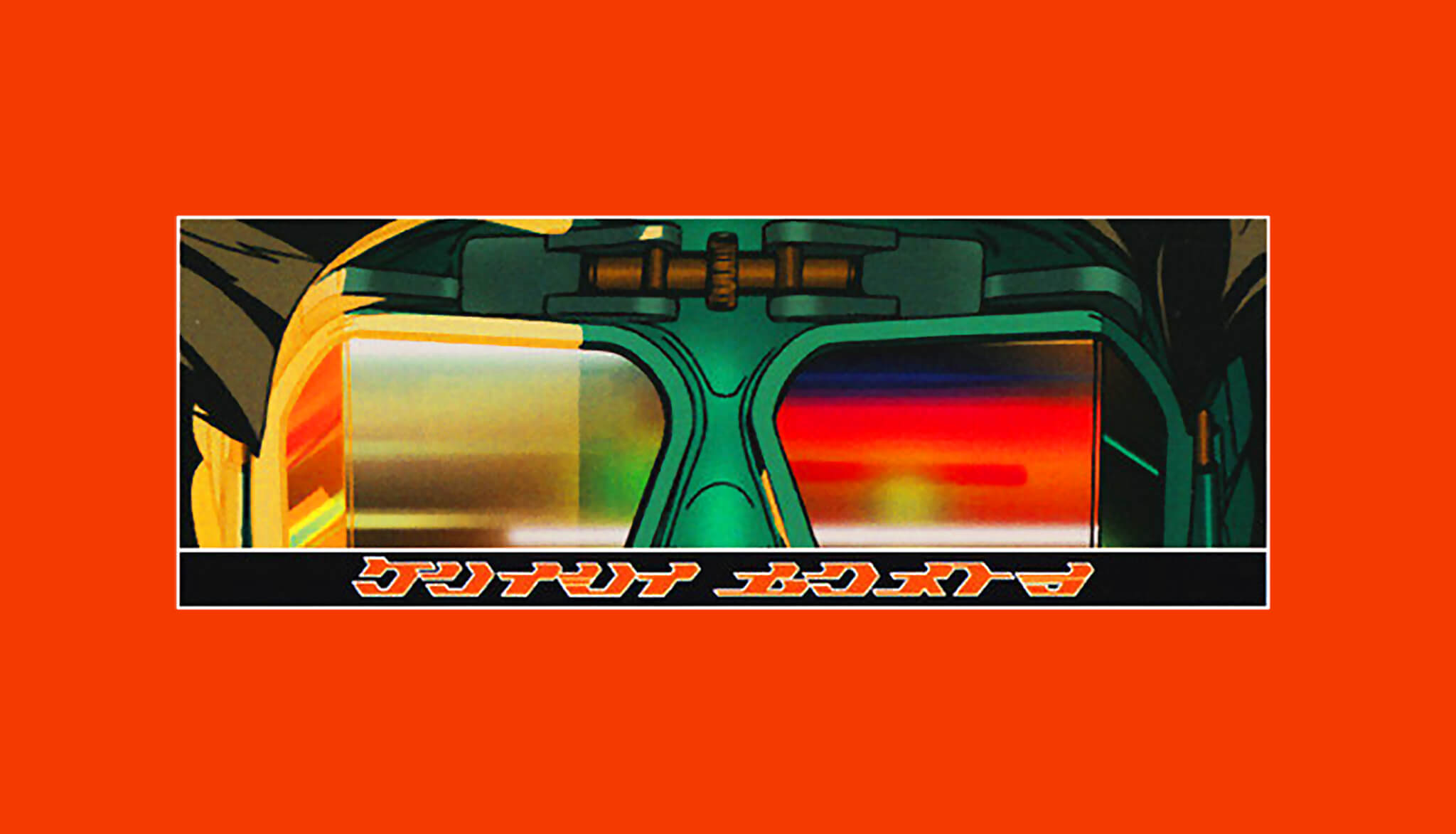 From Ken Ishii to Shinichi Atobe, here are 15 of the best Japanese techno albums ever released.
Contemporary techno owes a lot to Japan.
The country's contributions to the sound's development span from the technological (exhibit a: Roland Corporation, creator of the TR-808, TR-909, TB-303 and more) to the sonic (exhibit b: the futuristic video game music of Yellow Magic Orchestra and the '80s synth sheen of city pop).
With that in consideration, it's no wonder that Japan has harbored a particularly creative scene for Japanese techno (and house!) since the genre's initial boom in the '90s. As a team of Japanophiles ourselves, we decided to explore this current through some of the notable full-length albums that've been released over the years.
Takkyu Ishino, Berlin Trax (Ki/oon Music 1998)
Ishino's Berlin Trax is definitely not worried about living up to the intensity of its namesake. From the first track, this album—Ishino's second—is rough and banging. As part of the Ki/oon music catalog, it was released in 1998 under the umbrella of Sony Records. It signals not only Ishino's Japanese interpretation of hard Berlin-style techno, but it also illustrates its distance from Berlin itself. It wouldn't be long until this kind of intensity became rare in the German capital and paving the way for the minimal revolution. Think hard kick drums, glitch analogue sounds and excited percussion.
Fumiya Tanaka, Uknown Possibility Vol. 1 (Torema Records 1997)
Fumiya Tanaka is considered to be one of the Japanese kings of modern minimal, but his sound wasn't always so stripped back and meandering. His album Unknown Possibility Vol. 1 is a testament to his previously hard and aggressive style of production. Still reduced to a few key elements, it definitely strays from the idea of "listening music." This is a collection of tracks created for the dance floor. It was released as the debut album of both Tanaka and his label, Torema Records, in 1997. He's definitely come a long way, but his productions have been timeless since their inception.
Ken Ishii, Jelly Tones (R&S Records 1995)
Although R&S Records is renowned for only releasing exquisite tracks, this album is particularly unique. It's a psychedelic sci-fi musical journey that straddles the line between club and couch listening. Always interested in individuality, the Belgian label knew they'd struck gold with this mid '90s classic. It's Ishii's second album release on R&S and over an hour in length. At times it's confusing, wandering and disorienting, but eventually it slides back into rhythm like you slide back onto the couch during your club comedown. Come to think of it, it reminds us of another kind of experience that has peaks and valleys. Want to get really tripped out? Then watch the incredible anime music video for the album single "Extra".
Ebi, Zen (Space Teddy 1994)
This slow-burning acid chill-out album is an invaluable release by Susumu Yokota, here working under his Ebi alias. Initially released in 1994, it's an ear-pleasing style of ambient techno that blends trippy acid lines with atmospheres that almost sound like they could have come from Aphex Twin's Selected Ambient Works 85-92. It's hazy and a little druggy, but it's not quite party music in the traditional sense. We're not at the rave, but we definitely haven't gone home either. What is this place? And if you like this, you should definitely check out our story on Grinning Cat, one of Yokota's ambient masterpieces.
Rei Harakami, Unrest (Sublime Records 1997)
https://www.youtube.com/watch?v=yplw0YOleGY
As the new millennium waged a maximalist war upon music, fashion and the internet, some artists decided it was best to refine in retaliation. In 1998, Rei Harakami released one of Japan's best ambient and minimal-inspired listening albums. Japanese label, Sublime Records—home to artists like Ken Ishii—gave Harakami a platform worthy of his particularly smart style of dance music. It slithers between analog bleeps and acid squelches, softened by graceful percussion and catchy drum patterns. It sounds inherently creative; it's easy to picture Harakami hidden out in a cabin, producing this incredibly interesting series of modular grooves.
DJ Shufflemaster, EXP (Tresor Records 2001)
DJ Shufflemaster has been a key force in Japan's techno scene since the mid '90s. His stunning debut album on Berlin's mighty Tresor Records from 2001 is a criminally underrated classic in the label's classic-filled discography. EXP is a fast-paced—and at times frantic—techno record with a sharp futuristic edge. Nearly 20 years later, it still sounds as uncompromising and funky as back when it was first released, ready to be rediscovered and to be given all the praise it deserves.
Susumu Yokota, The Frankfurt-Tokyo Connection (Harthouse 1993)
Frankfurt meets Tokyo on this early 1990s album by the late ambient and techno master Susumu Yokota. On The Frankfurt-Tokyo Connection, feverish acid modulations collide with majestically trance-inducing synth leads. In a time when early '90s trance is being rediscovered by a new generation of DJs and ravers, The Frankfurt-Tokyo Connection is one of those albums that sounds pretty fresh again twenty-plus years later.
Kaito, Special Life (Kompakt 2002)
Special Life, Kaito's debut album on Cologne's Kompakt imprint, is a good example of how to walk the fine line between wide-eyed buoyancy and cheesiness. The record is filled to the brim with uplifting, chord-driven techno, shuffling house rhythms and trance atmospherics. To hear those arching and bending synth arpeggios on Kompakt back then marked a shift and extension of the renowned pop-infused but minimal "Cologne Sound."
FLR, Easy Filters (Reel Musiq 2001)
FLR is one of Ken Ishii's many alter egos. Released at the turn of the millennium on Reel Musiq, Easy Filters is a hard-hitting tour de force of filter-heavy (hence the title) techno with a tribal touch. While his Ken Ishii stuff is melody-rich, expansive and futuristic, this is no-frills techno squarely aimed at the dance floor—it's as hard as it is funky. Perfect tools with that raw edge that sets them apart from being just another collection of functional club tunes.
DJ Wada, One (Sublime Records 2009)
DJ Wada is one of Tokyo's undisputed techno trailblazers. He held a long-standing residency at his own party, Sublime, throughout the '90s and into the '00s. His 2008 solo debut album, One, is a concept album of sorts. It's divided into three extended and mixed sequences, with the first and third clocking in well beyond the 20-minute mark. Musically, One is a pretty tracky and bare bones affair. This one's crunchy minimalist Japanese techno at its best.
Takaaki Itoh, Box EP (Majesty Recordings 1999)
We know that this one's not actually an album. But to not include Takaaki Itoh on this list would be a real tragedy when you consider the sheer scope of the Japanese techno producer's discography. A trip to his Discogs page reveals a body of work that's almost impenetrable in its depth. The Box EP is one of his earliest releases, and it shows off his knack for creating heavy dance floor weapons.
Akiko Kiyama, 7 Years (District Of Corruption 2008)
A lot of people first became acquainted with Akiko Kiyama from her appearance on Richie Hawtin's futuristic DE9|Transitions mix. The producer is generally credited as one of the first female Japanese techno artists to gain popularity. It's easy to see why she became known as soon as you listen to 7 Years, her debut LP. Dark, contemporary and minimal, its inviting yet ominous atmosphere is everything we want to hear when we throw on a late-'00s techno LP.
Hiroaki Iizuka, Journey Through A Brain (Soleil Records 2009)
Journey Through A Brain should be treated as such. Hiroaki Iizuka's 2009 album for Soleil works well as a long-player, stretching consistent textures and vibes across an incredibly varied rhythmic palate, encompassing everything from spacey electro to high-energy, driving techno.
On Journey, Iizuka mixes familiar drums and synths with alien sound design, juxtaposing danceable and strange elements. Clunky percussion and flanged synths come together in what can be best described as EBM-like machine funk on tracks like "Offbeat". All of the record's aggression and distortion is flipped into vibe-centric grooves during the album's quieter moments, like the enveloping and emotive "Pet".
Matrix, Various Films (Chain Reaction 2000)
Matrix's Various Films sits comfortably in the overall lineage of Basic Channel's dub-focused Chain Reaction label. The album is a masterpiece of sparse and hazy sound design. Highlighting dub techno's hypnotic and spacious elements, the record is a wash of continuously evolving subtleties. Balance is key here, and Matrix plays with the weight of each element, making even the heaviest passages feel light and airy. The tracks play out like scenes, giving the listener enough space to explore their sonic surroundings.
Shinichi Atobe, Ship-Scope (Chain Reaction 2001)
Originally released on Chain Reaction in 2001, Ship-Scope, was, for 13 years, Shinichi Atobe's only release. This EP was so beautiful and haunting that Demdike Stare tracked Atobe to his apartment in Saitama, Japan to attempt to get him to record more music. Follow up albums, like Butterfly Effect and From The Heart, It's A Start, A Work Of Art feature much of the magic of this original trippy dub-techno work.
Read more: 25 electro essentials that every true head should know