Music
4 Essential Projects From Parisian Techno DJ Bambounou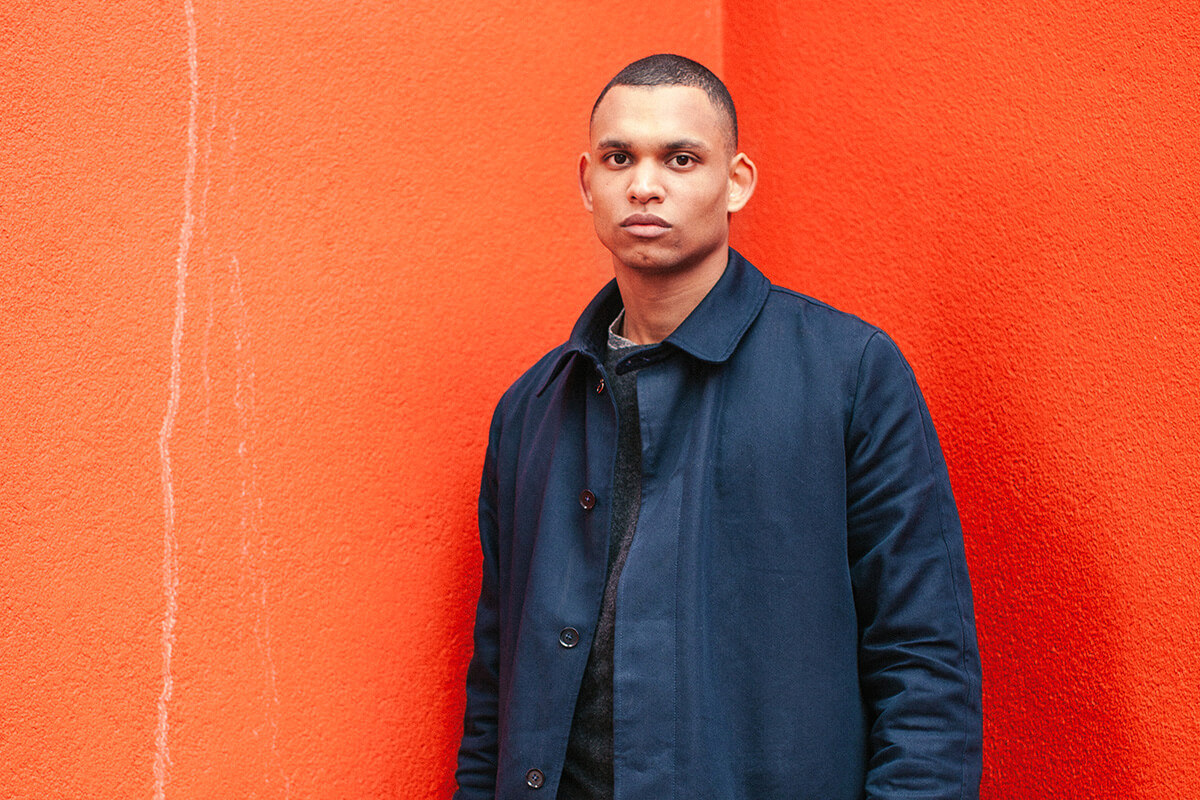 Get to know the French innovator ahead of our TEB Clubnight in ­Stuttgart this Friday.
In our Telekom Electronic Beats Clubnight series, we bring the most exciting DJs in the world to the best clubs in Germany. This weekend we'll be joined by French techno innovator Bambounou, who will give us a masterclass in the current form of his constantly-changing, hard-to-pin-down sound at our show at White Noise in Stuttgart.
Bambounou's style is almost always described with words like "hybrid" or "unstable," and for good reason. When he spoke to TEB, he made it clear that he "[doesn't] like to be categorized." Full of contrasts, his shifting, unpredictable sound—which could easily turn from light and abstract to tough and bass-heavy—made him a mainstay on the recently-defunct cult techno label 50Weapons.
When an artist jumps between as many different sonic territories as Bambounou, it may be difficult to find your way through their catalog. Thankfully, TEB has created this guide to get you up to speed. Get an overview of the artist below.
Ignition / Take It Out On Me (50Weapons 2013)
By loading the content from Soundcloud, you agree to Soundcloud's privacy policy.
Learn more
This EP shows Bambounou in a rough style that uses grit-covered drums and metallic synths to conjure concrete landscapes. On "Ignition", he crafts an loping, unstable rhythm that's equally as indebted to old-school warehouse techno as it is to modern lo-fi releases from the likes of L.I.E.S. and The Trilogy Tapes. The drum pattern swings while staccato synth stabs filter and pop in and out of focus, giving the entire track a constant movement.  On "Take it Out on Me", circular grooves and cold synth pads are juxtaposed with sharp, Randomer-like percussion that flutter through the song in a tribal, hypnotic step. Prickly sound design and distorted, pounding kick drums over ominous howls of synth noise make this one of Bambounou's most menacing tracks.
Parametr Perkusja (DISK 2018)
Bambounou's soon-to-be-released project sees a distinct turn for his production style. Basing his sonics on "the phenomena of resonances and dissonances in steel fixtures," he's created a highly textured, rhythmically complex palette. Staying true to his minimalist approach, every element on "VVVVV", the project's first available track, is so carefully-designed that its meditative loop shifting remains interesting and exploratory for the track's nine minutes. Its most consistent sound, a wooden drum that hits on syncopated off-beats, makes the track feel distinctly more tribal and spiritual than his other work. A true leap in sound and concept, this record is already showing a tremendous amount of growth in Bambounou's music. It'll definitely be worth a listen when the full EP arrives on May 25.
Centrum (50Weapons 2015)
By loading the content from Soundcloud, you agree to Soundcloud's privacy policy.
Learn more
Opening with undulating synths and Shepard tones, Bambounou's second full-length for 50Weapons maintains an intense vibe—one whose most constant characteristics are tension and obscurity—that seems to adapt to whatever rhythmic structure he decides to pour it into. The spaced-out, stripped-down grooves on tracks like "I Ride" and "At The Mirror" interact with the washes of synthesizer and odd, obtuse samples in a way that render this album a disorienting listen.  The beat-driven tracks juxtaposed with more abstract and ambient interludes fully transport the listener into the album's world: a red-hued, futuristic landscape full of unknown sounds and hazy textures. 
Cobe (50Weapons 2012)
By loading the content from Soundcloud, you agree to Soundcloud's privacy policy.
Learn more
Bambounou's debut EP for 50Weapons sees him in full form. The stripped-down, polyrhythmic grooves, cascading melodies and sweeping samples on "Chrome" and "Mass"  give the tracks a deep, off-kilter vibe that would easily be at home on labels like Livity Sound or Hessle Audio. But our pick has to be "Deepstaria", a stomping electro track completely submerged in bass weight. Its heavy rumble, arpeggiated acid lines and homemade-sounding percussion samples pull the electro template into the future, repurposing it with sounds more similar to modern techno and UK bass music.
Catch Bambounou at our TEB Clubnight on April 20 in Stuttgart, and to get insight into creative process, watch his video on our YouTube channel below.
Read more: Why Henning Baer is happy 50Weapons is over