Culture
The Beastly Modular Synth Behind Aphex Twin's Insane DJ Sets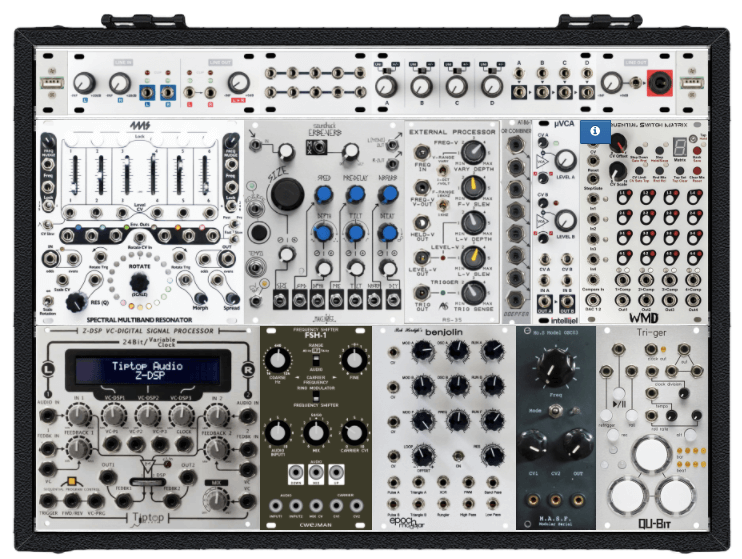 Here's why Richard D. James' DJ sets have been so crazy lately.
Aphex Twin's delayed absence from the UK stage ended in style a few weeks ago with a much-lauded appearance at London's Field Day. Now, Richard D. James has shared the secret weapon that made his set such a sonic assault. Writing via his user18081971 SoundCloud account, the legendary producer shared the Eurorack modular setup that has accompanied his recent DJ sets—from Primavera to Field Day.
Employing a largely Intellijel backbone, James' mouth-watering rig also boasts a Make Noise's Erbe-Verb, the deliciously noisy M.A.S.F. Mo.s effects module, and the Chaos Theory-inspired module, the Epoch Modular Benjolin. Unsurprisingly, Aphex Twin used the synth to mangle tracks into weird new directions and texture the whole set with glaciers of noise. See the breakdown of the modular rig on this interactive site here. Listen to the Field Day set below, and scroll down further to watch EB.tv investigate the current modular synth fascination.
Read more: Save thousands with new modular synthesizer software