Feed/Music
Berlin Techno Club Griessmühle Is Celebrating Its 7th Anniversary With A 87-Hour Rave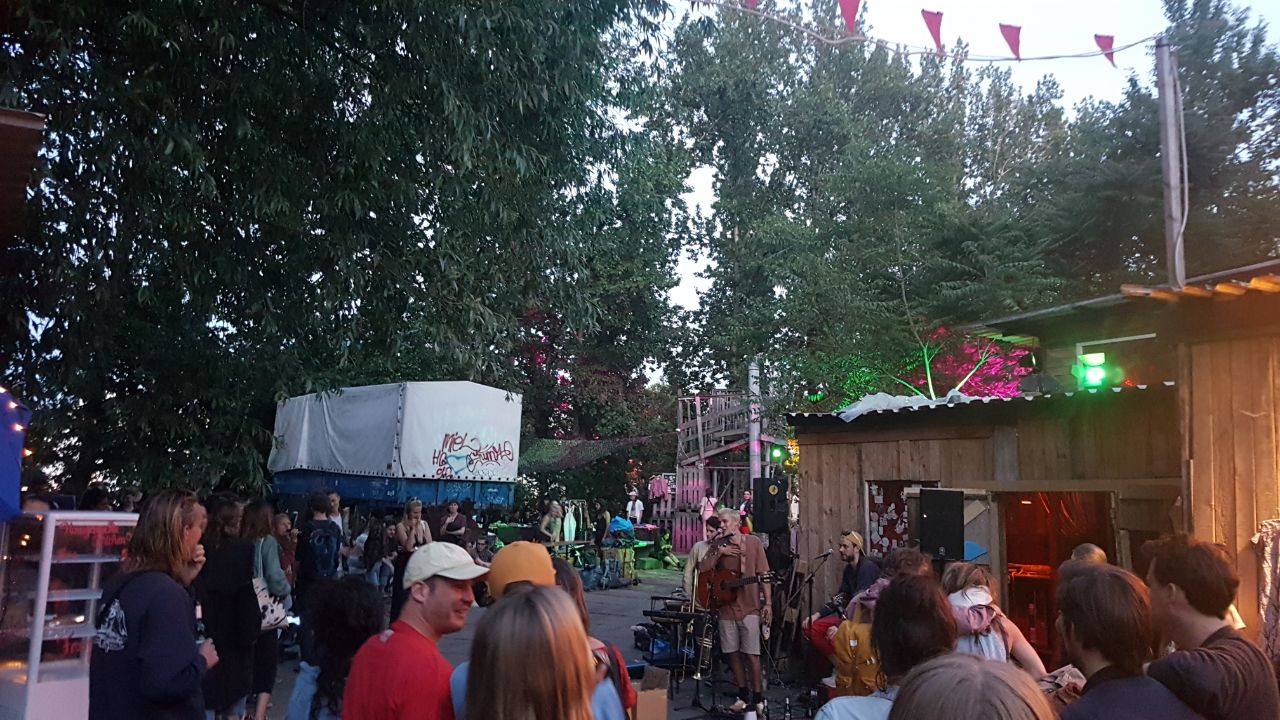 With one of the best lineups you're likely to see anytime soon.
The 24-hour rave has officially become child's play. Well, at least it will feel like it to anyone who survives all 87 hours of Griessmühle's 7th anniversary celebrations this (very-much extended) weekend.
That's right, the beloved club housed in a former mill in Neukölln is celebrating its birthday in serious style. Between May 18 and 22—that's between this Friday and next Tuesday—Griessmühle will play host to a musical extravaganza like few others. The likes of Unit Moebius, electro masters Galaxian and Intergalactic Gary, 2018 breakthrough artist Mama Snake and Exium will grace the event taking place across the club's two floors and garden stage. They will be joined by Record Loft alumni Philipp Otterbach, Credit 00 and other Griessmühle residents.
Griessmühle has become a fixture of Berlin's club scene over the last seven years, hosting everything from odd-ball dance parties to major May Day events. We caught up with the club's owner David and booker Johann in a recent Telekom Electronic Beats live broadcast from Griessmühle and had them reflect on the club's development and their favorite moments across over the years. Watch it in full above. Below, check out the flyer for the four days of partying. You might be wanting to get to bed early this week.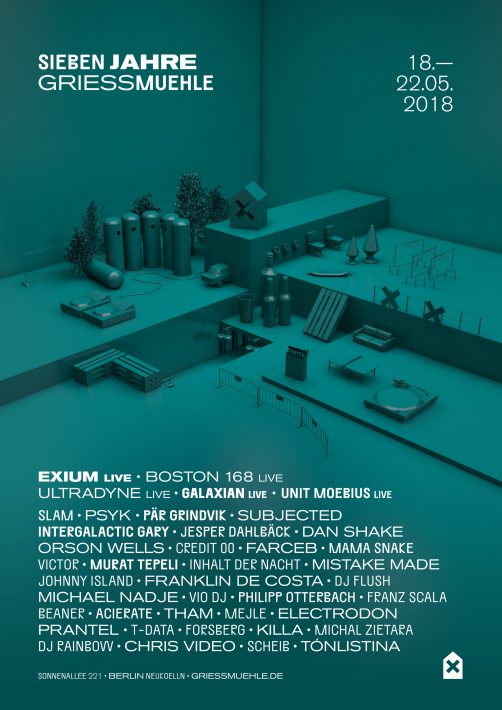 Read more: Hear Galaxian's fire new electro cut for Helena Hauff's Return To Disorder label