Feed/Tech
How Brian Eno Is Using Augmented Reality To Make Immersive Musical Environments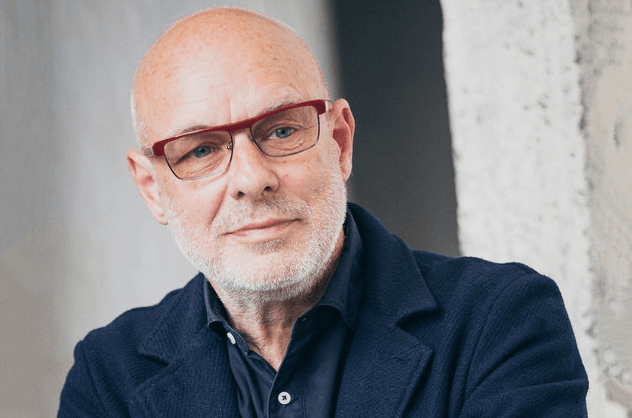 The ambient elder statesman is giving listeners control of the music.
We've all experienced those sublime moments when the music seems to fill a room, hanging in the air to the point you feel like you can touch it. Now, Brian Eno and several likeminded artists are going to give you the opportunity to do just that.
Beginning with Bloom: Open Space, an immersive installation in Amsterdam based on his ambient music app, Eno is creating spaces where the music listeners hear is affected by their movements through and interactions in the physical (augmented) world. After donning AR glasses, participants touch floating bubbles to prompt changes the music around them. The show was a demo for a more ambitious project, which will debut in the atrium of the Martin Gropius-Bau museum in Berlin before touring the world for the next year. Utilizing a "six-screen, surround sound projection structure" called the ISM Hexadome, Eno aims to take the listener "inside the music" allowing them "to walk around and examine it from different places."
For a more in-depth look at the project, read his interview with The New York Times here.
Read More: How AI is changing the way we make music