Culture
What Can We Do To Stop Drug-Related Deaths At Raves?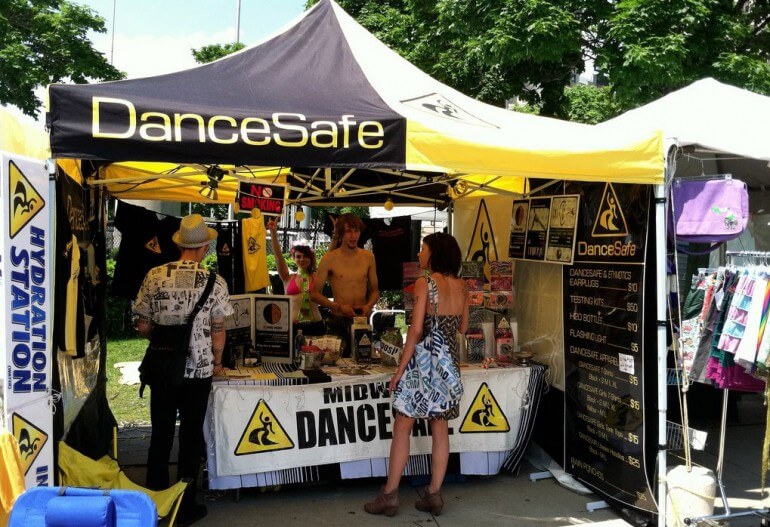 Magnetic Mag has posted a short roundup of some of the efforts to decrease the number of deaths that have happened at EDM concerts in the last year. DanceSafe (pictured above via DanceSafe) and other likeminded groups provide information about common rave drugs and pill-testing kits, while major festival promoters like Insomniac and HARD have increased security at their events to prevent people from bringing illicit substances into venues. Finally, Magnetic points out a panel organized by the Richie Hawtin-affiliated Association For Electronic Music that will take place at the International Music Summit in Ibiza next week. The talk will bring together high-ranking representatives from companies like Beatport and the Spinnin' Records label, as well as DJ Joseph Capriati, to discuss how the industry can mitigate its bad reputation in the public consciousness and move forward despite pressures from local governments and the mainstream media.
Of course, these are only a few ways to combat drug-related deaths at electronic music events. And while the law may currently be more focused on bigger events, that doesn't necessarily make smaller parties immune to legal issues. What else can be done to keep people safe at raves and to convince our governments to not shut it all down?