Tech
Channel Your Inner Industrial Spirit With This Throbbing Gristle Module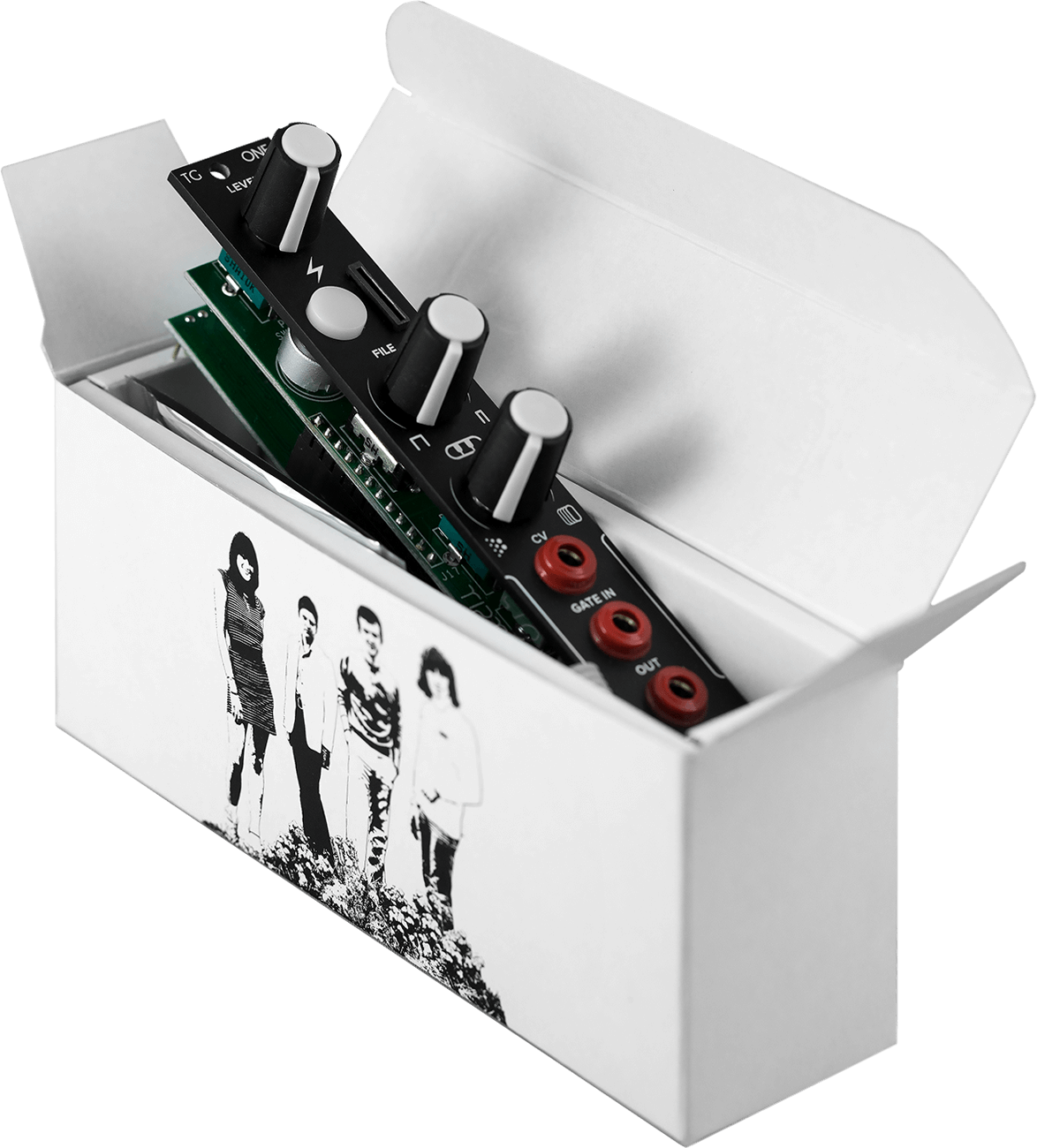 The special edition of the Tiptop Audio ONE module celebrates the 40th anniversary of Throbbing Gristle's album, Second Annual Report.
Few groups in musical history can be said to have constructed a sound world as unique and revolutionary as Throbbing Gristle. Now, you can plug your own modular synth straight into these pioneering industrial sounds with a special edition of the Tiptop Audio ONE sampling module.
The module was created by Throbbing Gristle member and synth designer Chris Carter and includes two exclusive cards of Throbbing Gristle samples—all of which were curated by Carter himself from his archive of the band's original recording sessions. The first card consists of 128 percussive sounds and audio snippets, while the second card features 128 longer samples, pads and loops.
The Tiptop Audio ONE was tweaked with two additional modes of playback to allow users to perform these sounds in surprising new ways. According to the manufacturer, the first mode is a "random file selection on each trigger input; and the second, looping playback that randomly seeks in a sound file with each trigger. Both of these functions take TG ONE into new sonic territory."
Below, you can listen to Chris Carter use the special edition module in a live performance he gave at Rough Trade earlier this month. Head to the Tiptop Audio website for further details and pricing here. For further Throbbing Gristle modular collaborations, check out this set of crazy Future Sound Systems' modules that was released early 2017.
By loading the content from Soundcloud, you agree to Soundcloud's privacy policy.
Learn more
Read more: Carter Tutti Void discuss political apathy with Electronic Beats