Tech
Could This Be The World's Smallest 3-Oscillator Analog Synth?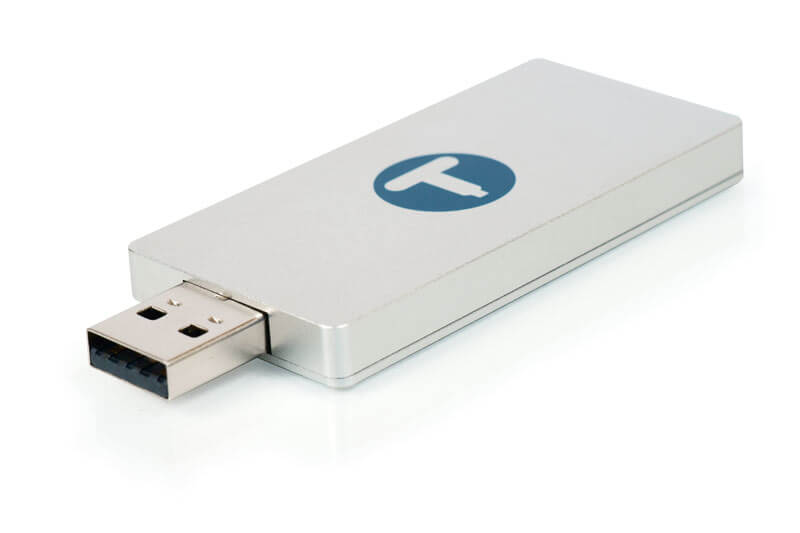 Fit a complete analog synthesizer in your wallet. 
You carry around all your music, photos and every other important aspect of your life on them, so why not own a USB that allows you to play a fully-equipped synthesizer as well? Introducing the Trueno: the world's smallest—and most portable—analog synthesizer. 
Housed in an aerospace-grade aluminum USB stick, the Trueno boasts a digitally controlled three-analog oscillator setup with automatic tuning. You can select saw, pulse, triangle and noise waveforms across all three oscillators, as well as a powerful digital mode. The Trueno also allows you to use both additive and wavetable synth modes and a low-pass and band-pass filter with enough "aggressive, screaming resonance [to] cut through any mix."
Add to that a fully integrated 44.1 KHz 24 bit analogue-to-digital converter and an array of digital modulation and FX busses, and you've got yourself a very serious analog synthesizer to make chaos on the go. For orders, pricing and demos, head to the Trueno website here. For more pioneering synth design ideas, check out when EB.tv went into the synth lab of acclaimed modular manufacturers, Bastl Instruments, below.
Read more: Download a super powerful, 30-module virtual synthesizer