Tech
Download A Super Powerful, 30-Module Virtual Synthesizer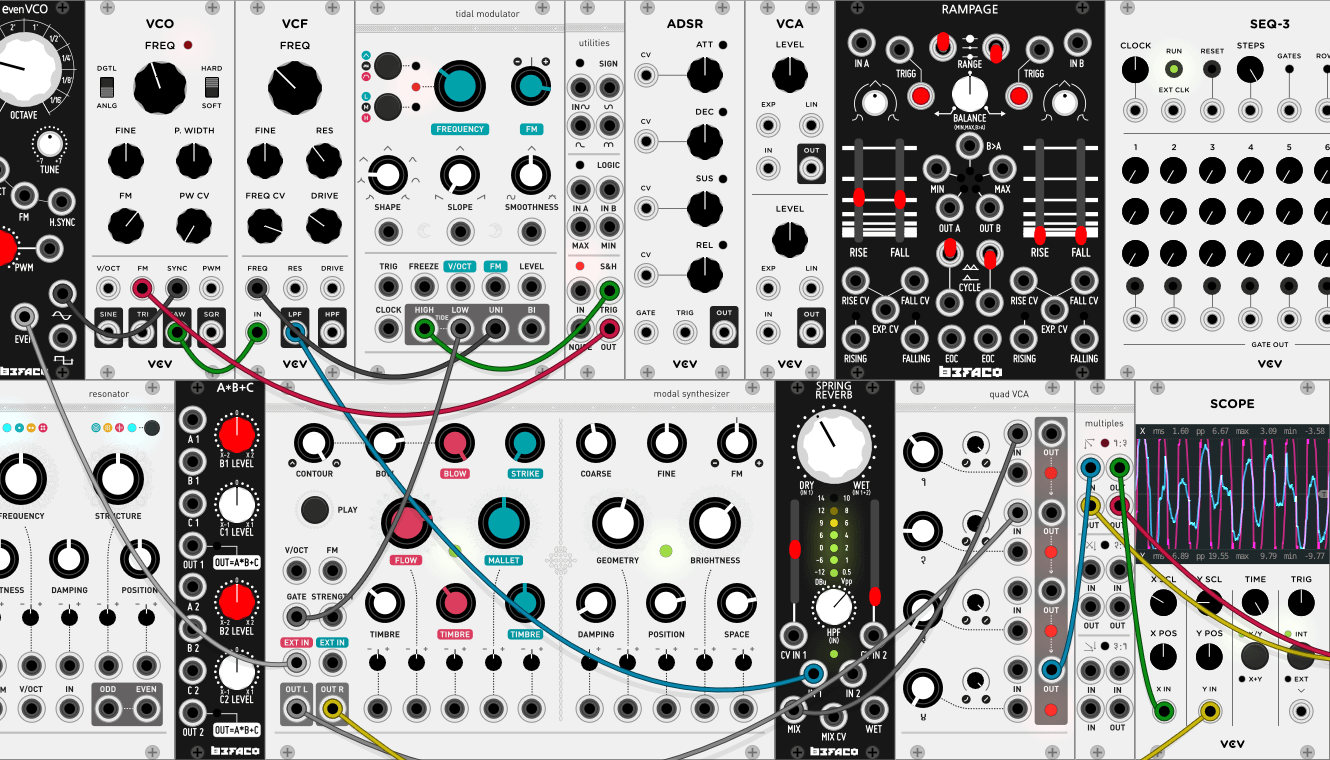 VCV Rack is an open-source software that boasts modules from a host of well-known companies. Oh, and it's free. 
Do you want to have access to the sophisticated sound and workflow of modular synthesis directly from your computer?  VCV Rack is a powerful new piece of open-source software that gives you control of over 30 modules.
Launched at Illinois' Knobcon 2017 tech convention over the weekend, VCV Rack boasts modules from the likes of Mutable Instruments, Synthesis Technology and Befaco and can be played as a stand-alone piece of software, with a MIDI keyboard controller or in connection with your DAW  of choice. You can even add and rearrange modules to create complex patches with the click of a mouse.
What's more, the digital synth modules emulated virtually by VCV are directly ported from the original module's source code, meaning that all of the generated signals are faithful to the hardware. With the program free to download and entirely open-source, you can expect to see plenty more modules added to the VCV Rack in the future—making this a serious addition to your studio process.
Download it for free here. Below, watch ace techno producer Peter van Hoesen explain the magic of his modular set-up with EB.tv.
Read more: Blawan, Kanding Ray and more explain the modular synthesis Renaissance