News
Stream A Native Instruments Live Session And Win A NI Maschine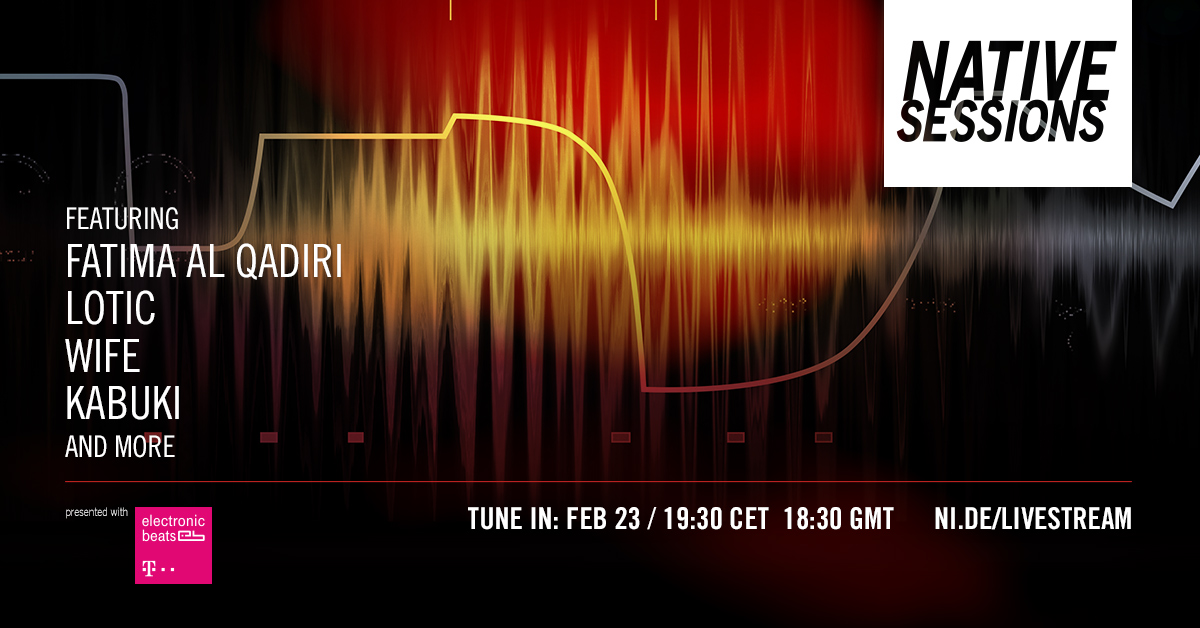 Join us today, February 23 at Prince Charles in Berlin for an evening that explores the significance and lineage of hooks in modern songwriting. In this edition of Native Sessions, the workshop series led by Native Instruments, you'll learn tools and techniques for crafting cutting-edge sonic hooks using the Maschine controller and Komplete software package, and hear from guest speakers known for their unique sounds. Stick around after the presentations for a special DJ set by NGHT DRPS and Soulmind and share experience, knowledge and ideas with other NI users and experts. Featuring:
Fatima Al Qadiri
Lotic
Kabuki
WIFE
Philip Sherburne
Neven
Comfort Fit
The event will be live streamed starting at 7:30 p.m. Berlin time. Check out the Facebook event for more info.
We're also giving away ONE Maschine controller to an aspiring producer. For a chance to win, comment on this Facebook post with a link to your Soundcloud, containing at least one DJ mix or personal production. The competition closes at 11:59 p.m. on Friday. Good luck!