Feed/Music
Hear The Unique Sound Of Hamburg's Golden Pudel Club With These 7 Mixes on Rinse FM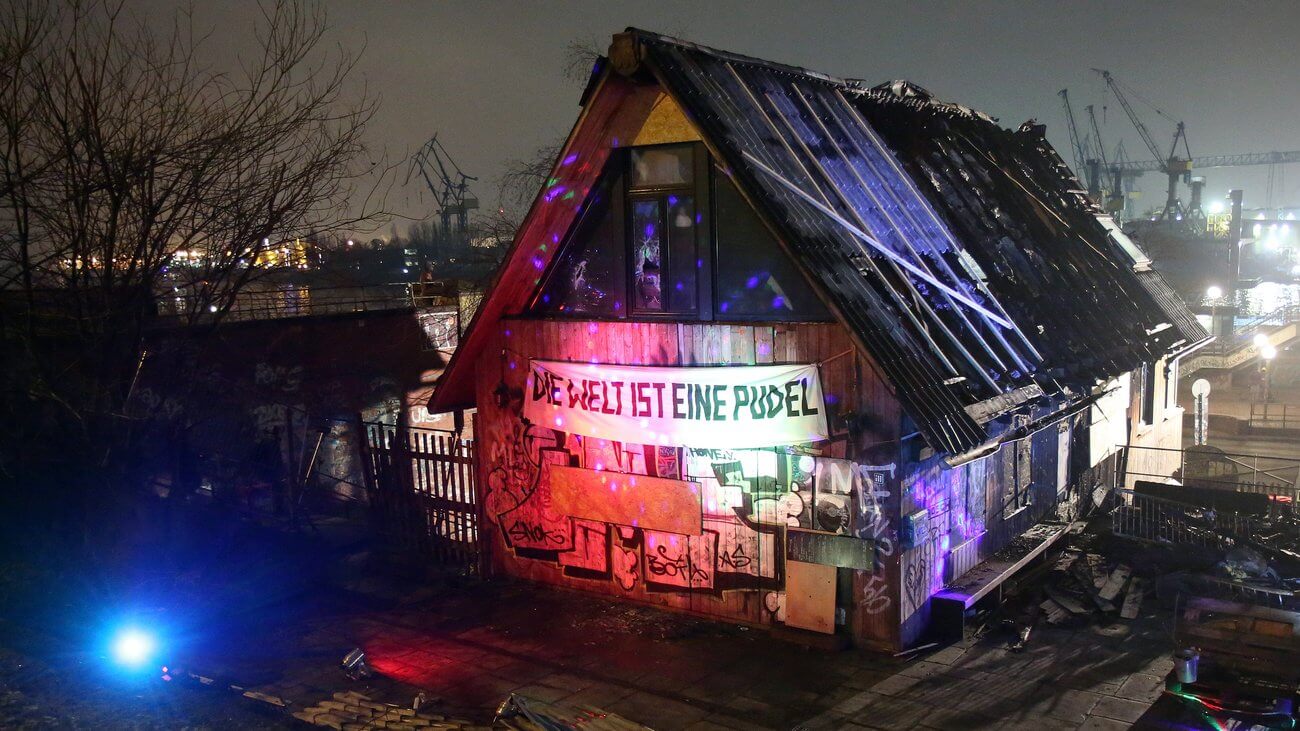 On Saturday, the club took over the famed London radio station to broadcast it's sound to the world.
Even if you've never been to Hamburg, you've probably heard of the city's Golden Pudel club. It was there, after all, that Helena Hauff first cut her teeth as a DJ. The punky riverside shack has a vibe all of its own, and that was on display when the club took over London radio station Rinse FM on Saturday.
Now you can hear the breadth of the club's sound—which includes dub, trance, dub step, electro, ambient and post-punk—thanks to the mixes, which are now available via Rinse's SoundCloud page. The participants included Joney, Nika Son, Dietroiter, Ratkat, Alex Solman, RVDS, Nina and Good News. Skip around or just listen to all six hours straight through, either way, it offers a nice peek inside one of Germany's best clubs.
All the DJs were given 45 minutes and brought an entirely different approach to their mixes. Joney kicked things off with a bass-rattling spread of dub and dubstep before accelerating into breakbeat and jungle. While Pudel mainstay Nina opted for a darker, more sombre and washed out ambient approach for those listening in the later hours of the evening. Dietroiter and Ratkat kept the frequencies burning with brittle electro and hardened percussion tracks.
As you'll quickly find out by listening to the above mixes, it's pretty much like being at night when the club is at full-tilt. Or alternatively, it's exactly what listening to club-focused radio should sound like. Either way, you've got six very enjoyable hours of listening ahead of you.
Read more: This video from '98 takes you inside Hamburg's legendary club Golden Pudel