Music
Hear 4 New Tracks From Modeselektor's Forthcoming Compilation With Ninja Tune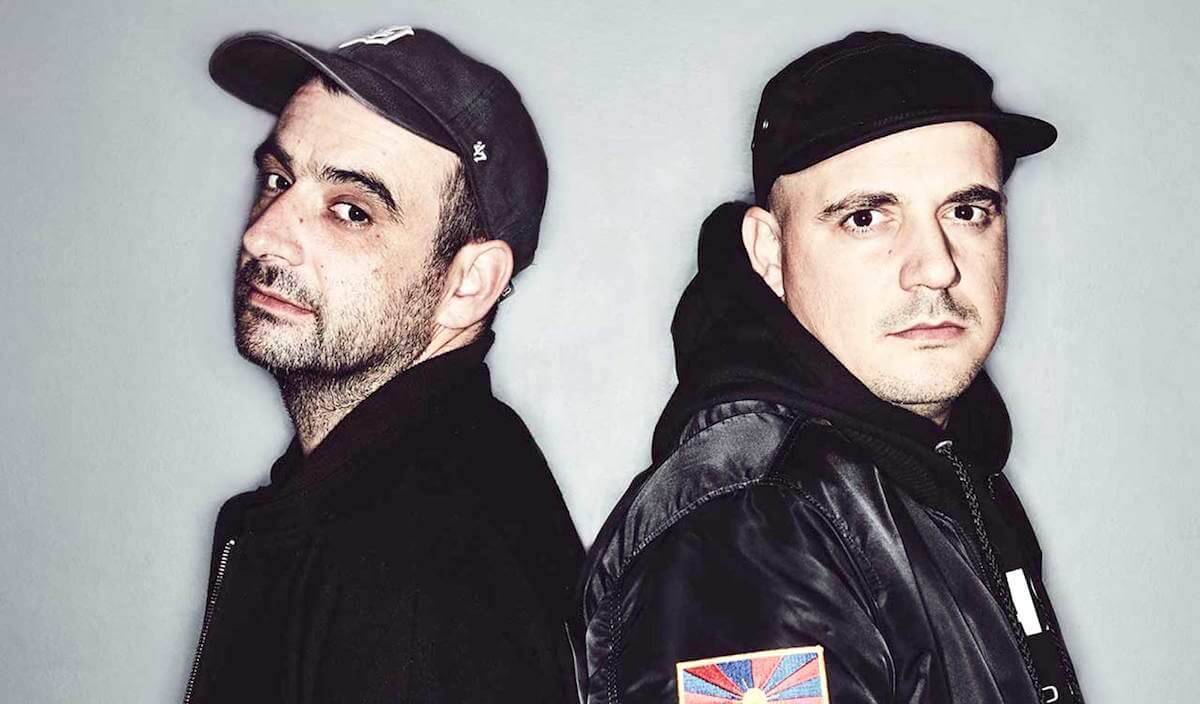 Modeselektion Vol. 04 will be released on June 1.
Modeselektor are known for mixing through and across club music's different shades and genres, always adding a bit of weirdness to their grooving techno sets. Their singular style has put them at the center of an expansive network of artists from different regional scenes that all regularly find their way into the duo's mixes.
Lately they've given us all a chance to explore their taste in contemporary producers though their Modeselektion series, which features unreleased tracks from some of the most original, captivating artists across the electronic music spectrum. The latest edition of Modeselektion, a special collaborative edition with Ninja Tune, has just been announced on the heels of the group's recently-planned European and North American audio-visual tour. It will feature works from Illian Tape enigma Skee Mask, "techno boyband" Fjakk, Actress as well as an unreleased track by Modeselektor themselves.
Today, you can stream and download the first four available tracks (by Actress, Lone, Brainwaltzera and Solid Blake) by following the link here. Check out the tracklist for the whole project, and if you need to catch up on why you should be freaking out right now, watch our 2013 documentary, "We Are Modeselektor," below.
Tracklist:
Brainwaltzera – Vodiga
Actress – Watercolour Challenge
Skee Mask – Lil DB Tool
BrRoxymore – Cosmopolitanism
Lone – Smoke Signals
FJAAK – Matte
Radio Slave – Introduction
Sarah Farina & Yo van Lenz – Peace Dub
Claude Speeed – A different point of view
Modeselektor – Kalif Storch
Peder Mannerfelt – Sectional Healing
Lory D – ob.bx-n
Solid Blake – Masha
Rødhåd – Blacksmith
Vatican Shadow – Desert Father
Kasper Marott – Metaxas Carnival (Tandoori's Voodoo Mixx)
Fadi Mohem – Endless Version
Read more: Check out what records Modeseleketor was listening to in 2007