Music
Catch Up On The Best Polish Music From 2017 With This Mix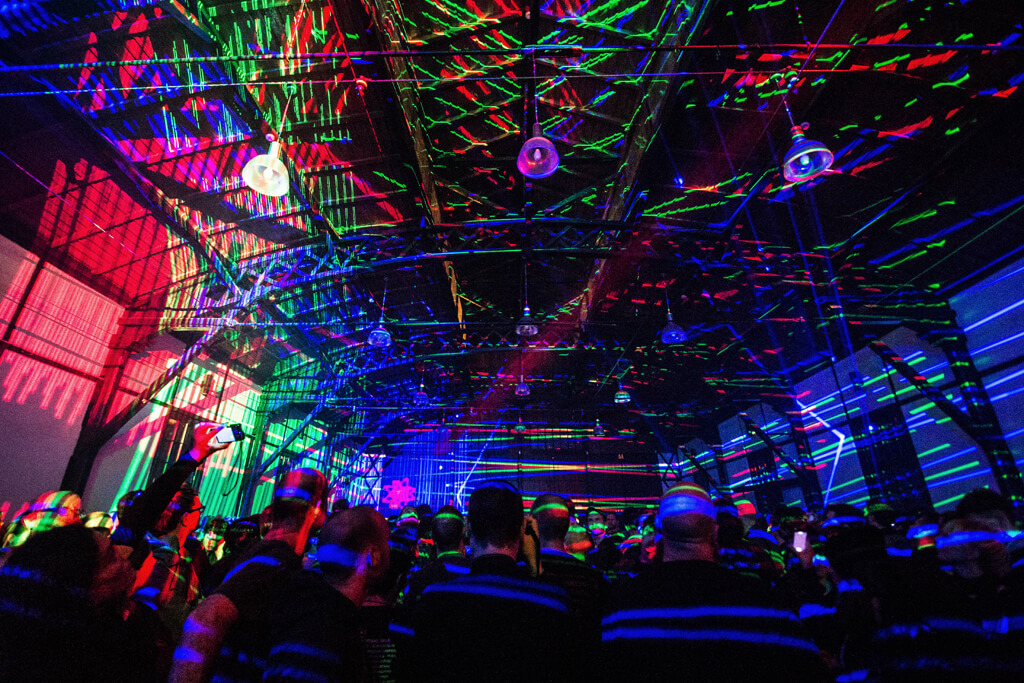 Poland's contemporary underground music scene is one of the best in Europe. This mix celebrates the artists and labels making it happen.
For anyone who's kept track of the sounds emanating from the Polish underground in recent years, it won't come as a surprise that many of its constituent artists are starting to get the attention they deserve. In fact, as this amazing Secret13 mix proves, Poland has a rich experimental and avant-garde musical legacy that extends back to the times of pioneering electro-acoustic composer Eugeniusz Rudnik.
Last year was a particularly extraordinary one for Polish music. Riding the momentum of the continued success of festivals like Unsound (pictured above), the musical output of the country both in terms of quality and quantity has been incredible. To celebrate, Culture.pl's Filip Lech has put together a sterling mix of 21 tracks that came from Polish artists or out on Polish labels in 2017. It includes experimental radio studio experiments, punk, noise-techno and even a concept album about a wedding, so there's more than enough pioneering sound here to send you down a rabbit-hole of new musical discoveries. Listen to the mix below and scroll down further to browse the panoramic tracklist.
By loading the content from Mixcloud, you agree to Mixcloud's privacy policy.
Learn more
Tracklist:
Tęgie Chłopy – Śpiwa Stanisława (Wodzirej, 2017)
Augustyn Bloch – Kosmos (GAD Records, 2017)
Tęgie Chłopy – Sędkowian (Wodzirej, 2017)
Tibor Szemző – A Fekete Lyukban (Budapest Film, 1990)
Kwintet Rudzińskiego – Rahat Lukum (GAD Records, 2017)
The Kurws – Tańce na Wulkanie (Gusstaff Records, 2017)
Danny L Harle & Paweł Siwczak – Other Passacaglia (PC Music, 2017)
Max Eilbacher – Unnamed (For Guitar and Tape)  (Mondoj, 2017)
YUNG'O MUZYKANT (HEWRA) – ZAMOKUO (YouTube, 2017)
Bogusław Schaeffer – Kantata IV (Bôłt, 2017)
I m m u n e – Shine (Intruder Alert, 2017)
Bogusław Schaeffer – Synthistory  (Bôłt, 2017)
Melatony (Hubert Zemler) – Pomorze (Pawlacz Perski, 2017)
Orkiestra Czasów Zarazy – Marcia Funebre (Anonym XVIII) Dance Polonoise TWV (Telemann's Poland) (Ayros, 2017)
Stefan Węgłowski – Modeh Ani (Kairos, 2017)
Jan Rogoliński (b. 1907) violins, Józef Lament drums – Polka Żydowska, Oberek Mendla, Opowiadają Muzykanci (Muzyka Odnaleziona, 2017)
DJ Lenar – Nit-Hein (Bôłt, 2017)
Tomasz Sroczyński – Symphony No. 1 'Resurrection' (Allegro) (Sygnał Records, 2017)
Astma – Hyacinth Trash (Intruder Alert, 2017)
Kukaya – Malayirano (We're coming) (1000hz, 2017)
Teoniki Rożynek – The Most Satisfying Music (2017)
Read more: Discover Poland's experimental scene with this useful guide