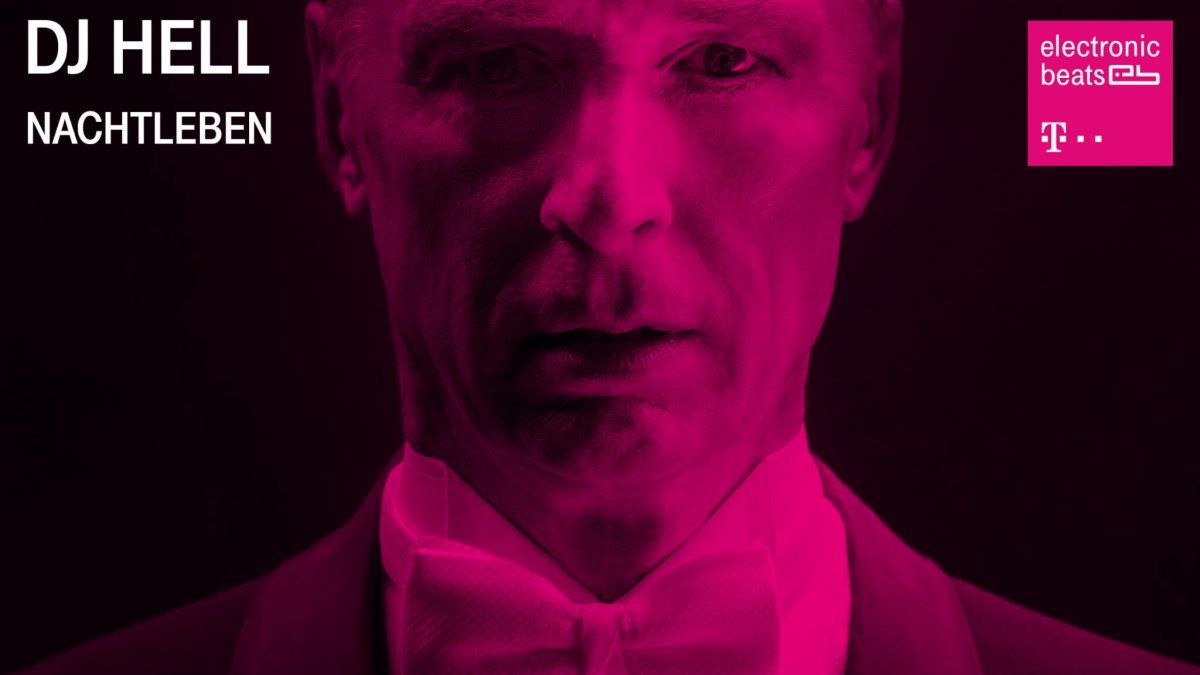 News
Hear DJ Hell Talk About German Nightlife In The Debut Episode Of Our New Podcast
Check here every other Thursday for new episodes!
We're proud to announce the debut of our new German-language Telekom Electronic Beats podcast. Released every other Thursday, and centered around the theme of nightlife, each episode will feature moderated conversations with some of our favorite artists and influencers.
The first episode—released today—puts the spotlight on Munich-based techno innovator and International Deejay Gigolo label boss, DJ Hell. During the interview with host Gesine Kühne, Hell reflects on his 40 years in nightlife, with some notable moments involving his experiences at small discos in rural southern Germany—He also talks about tanning studios, if you're curious. To receive all the episodes as they're released, subscribe on Apple Music. You can also hear it on SoundCloud, Spotify, Mixcloud and Deezer.
In addition, we've also released the second episode with Berlin techno pioneer Westbam moderated by Jakob Thoene. Check it out on our new Podcasts page, which you can access by clicking on that "Podcast" button in the new menu bar above.
And if this isn't enough great audio for you, then hold tight, because we have great interviews scheduled for the coming weeks with genre-bending DJ futurist Sarah Farina and CTM Festival curator Johanna Grabsch.
Can't speak German? Then you might get a kick out of this classic video with DJ Hell from our YouTube channel.
Chef-Gigolo DJ Hell spricht über seine Erlebnisse im Nachtleben in der Premiere unseres neuen Podcasts
Ab jetzt jeden zweiten Donnerstag!
Wir freuen uns, euch den ersten deutschsprachigen Telekom Electronic Beats Podcast präsentieren zu können. Ab jetzt werden wir uns mit einem Gast alle zwei Wochen ausführlich über die unterschiedlichen Aspekte des Nachtlebens unterhalten.
In der ersten Folge haben wir DJ Hell zu Gast. Das Münchner Techno-Urgestein und Labelchef von International DJ Gigolo schaut mit unserer Moderatorin Gesine Kühne auf seine lange Karriere zurück. Er erzählt von seinen Anfängen in kleinen bayrischen Dorfdiscos in den späten 70ern und von den Momenten, die ihn in 40 DJ-Jahren besonders geprägt und bis an die Spitze der deutschen Clubkultur geführt haben.
Damit aber nicht genug. Wir schieben gleich die zweite Folge hinterher. Mit Westbam haben wir einen weiteren deutschen DJ-Pionier am Start. Der Low Spirit Gründer, der ungefähr genau so viele Jahre in der Booth verbracht hat wie Hell, plaudert mit Electronic Beats' Jakob Thoene aus dem Nähkästchen.
Die nächsten Folgen sind auch schon in Arbeit. Als nächstes haben wir die Berlinerinnen Sarah Farina und Johanna Grabisch zu Gast. Erstere setzt mit ihrer Bass Music Party Rec Room seit Jahren einen Gegenpol zur Techno- und House-Dominanz in Berliner Clubs. Johanna Grabsch war jahrelang Bookerin im legendären Berliner Club WMF, Teil des DJ-Duos Sick Girls und hat in diesem Jahr zum ersten Mal das CTM Festival mit kuratiert.
Nach dem Podcast noch einen drauf machen? Am besten mit diesem DJ Hell Mix.
Published on 09:53 Berlin time