Music
Hear The Twisted Electro Vision Of Cult Detroit Duo Ectomorph's Debut LP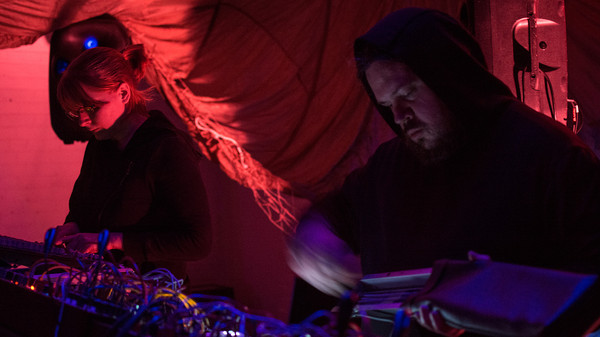 Stalker is due out late October on Interdimensional Transmissions.
Ectomorph is one of those acts whose discography is as essential as it is criminally under-appreciated. Founded in 1994 by BMG and Drexciya's Gerald Donald, Ectomorph's slew of 12-inches were an inspired condensation of Detroit's techno legacy, as well as contemporary interventions by the likes of Basic Channel and Sähkö.
Combine those records with the iconic Interdimensional Transmissions label which has played home to pioneering Detroit techno and electro as well as the revered No Way Back parties, and you have one of the most vital names in the Detroit underground for the last two decades.
By loading the content from Soundcloud, you agree to Soundcloud's privacy policy.
Learn more
Today, it's BMG and Erika behind the mountains of Moogs and modulars that comprise Ectomorph's musical artillery. The duo are releasing their first LP, Stalker, on October 31 on Interdimensional Transmissions.
Channeling the improvized dynamism of an Ectomorph live show, the album was recorded in the studio totally in one or two takes with no further editing. The result is an infectious slice of Detroit electronic funk that harnesses the power of the machinery to raw, futuristic effect. Check out the clips for the double LP above. Pre-order a copy of the release here.
Read more: Ectomorph's insider's guide to Movement Detroit Festival