Culture
Ishkur's Guide To Electronic Music Will Be Updated For 2017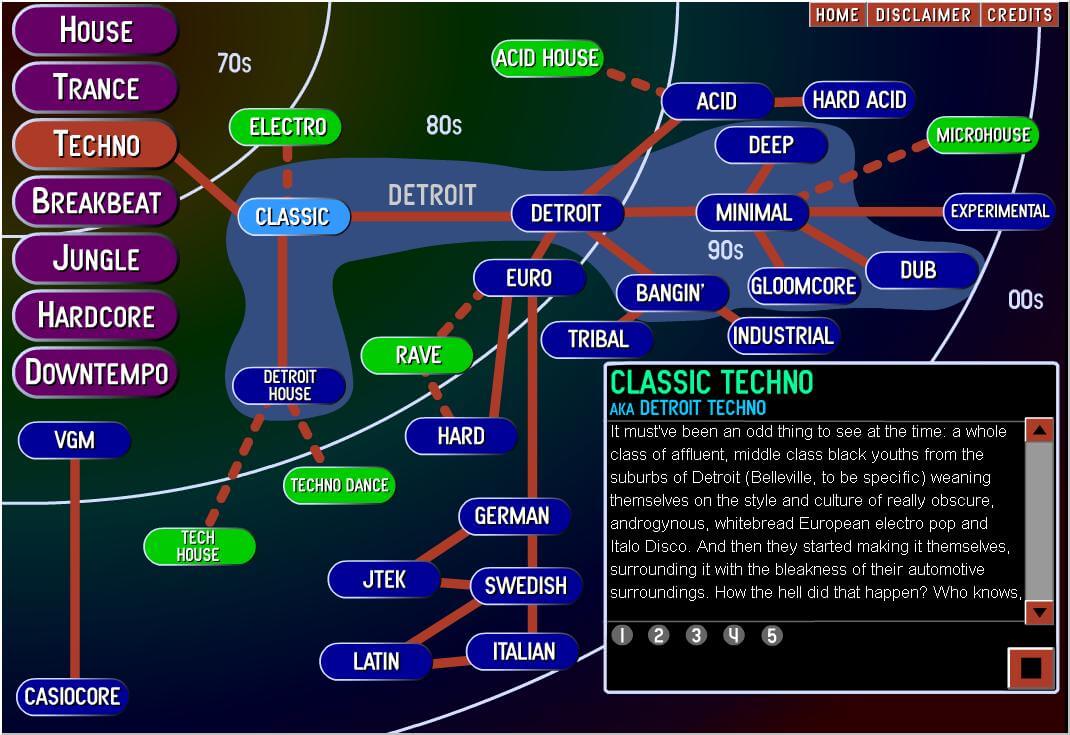 One of the web's most authoritative electronic music catalogs is getting a facelift.
Since first going live almost two decades ago, many a music obsessive has turned to Ishkur's Guide To Electronic Music as the essential primer for discovering the breadths and depths of electronic music. Where else on the internet at the time could you find all the historical and global connections of speed garage, for example?
Kenneth Taylor's Ishkur guide covered over 100 subgenres of electronic music, combined with succinct and hilarious definitions of their major musical features plus audio samples all mapped to bright technicolored interactive flowchart. You could trace all the subtle connections between genres and subgenres—from chemical breakbeat to acid techno—back to their origins in distant musical styles, and their evolution into surprising new musical directions. Add to that the charming functionality of the flash website, and you had one of the finest, living neural networks of electronic music history on the internet.
And now finally in 2017, we can finally look forward to a much needed reboot. Taylor has taken to Twitter to announce the update with the image below. With styles and microgenres exploding in every direction, who else was in a better position to synthesize the electronic music landscape than Ishkur? Keep locked to the Electronic Beats feed for more developments. You can check up the update when it goes live here.