Culture
Jack White's New Vinyl Pressing Plant Sounds Incredible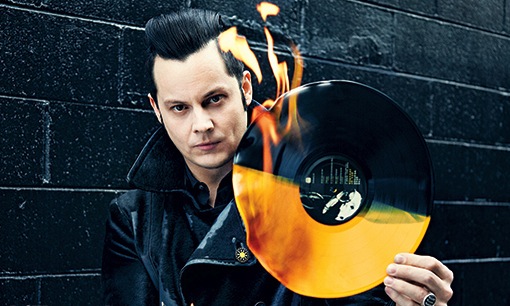 The plant is housed in the former White Stripes frontman's Third Man Records complex in Detroit.
Though "incredible" is not necessarily the kind of adjective we'd normally use for a vinyl pressing plant, it seems as though it could be used to describe the one that Jack White is building. The White Stripes frontman and label boss has just teased the opening of a new pressing factory in Detroit, and it looks awesome. The plant is housed in a portion of his massive Third Man Records complex.
White first announced the project in 2015, but it seems Third Man Pressing is still on the cusp of completion. A minute long teaser video has surfaced that features sexy close-ups of Newbilt pressing machinery and live footage of bands playing at Detroit's legendary Gold Dollar Bar. While we will have to respectfully disagree with the claim that Third Man records "made vinyl important again," a modern pressing plant is nothing but a good thing for a market largely relying on period-piece technology buckling under the strains of exploding demand. Watch the trailer below.
Read more: This factory in Texas is changing how labels press vinyl
(Via The Vinyl Factory)