Music
Listen To A Techno Mix From Last Weekend's Buttons Party At ://About Blank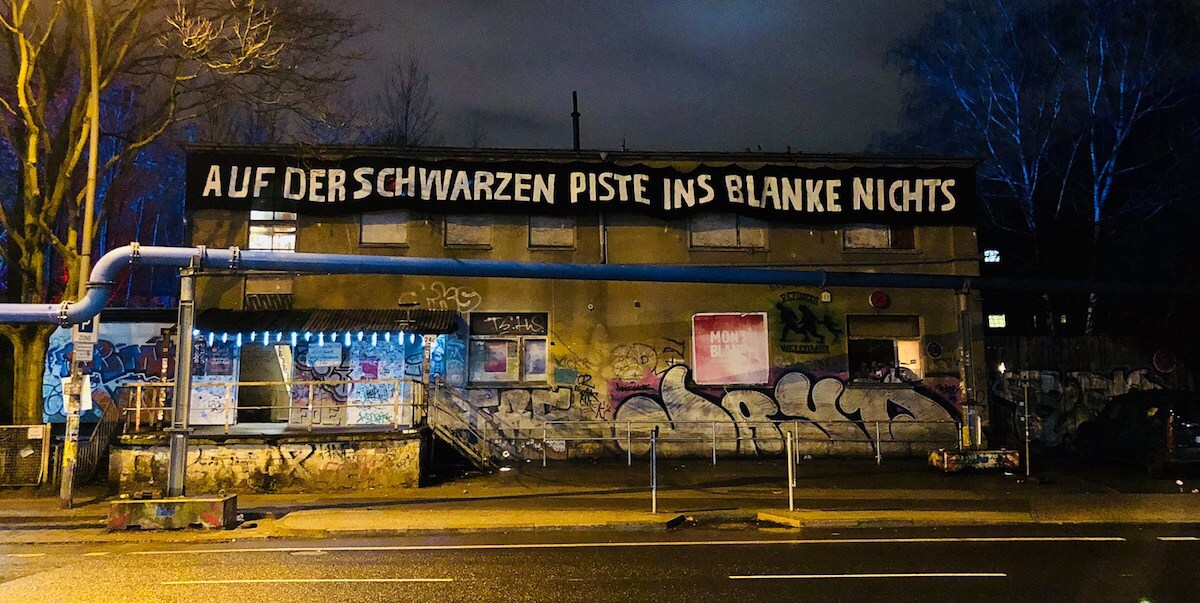 Pure Immanence is a resident techno duo at New York's infamous Unter parties.
How deep do you like your techno? Well prepare yourself, because this recording from New York duo Pure Immanence is sure to send you into the deepest subterranean caverns of techno and back again. Recorded live at the March edition of the Buttons party in Berlin, the duo of Nick Bazzano and Kiddo Sincere—residents at New York's legendary Unter party series— crafted a mind-bending set of alien techno.
By loading the content from Soundcloud, you agree to Soundcloud's privacy policy.
Learn more
Over three hours, Pure Immanence tackle the party's theme of "Encounters with Genderless Aliens from Another Universe" head on. The set's spiralling arpeggios, epic washes of ambient noise and deep bass rumbles will have your whole body, let alone your ears, tingling. It's a perfect reminder why Buttons, which evolved from Homopatik (another one-time favorite), has become one of the most exciting parties in Berlin right now, and is sure to put the NYC duo on the radar of true techno fans.
Read more: Listen to a mix of brutal Berlin techno by Herrensauna's CEM for Bassiani