Culture
Listen To Brian Eno And Debbie Harry Discuss Their Favorite Film Soundtracks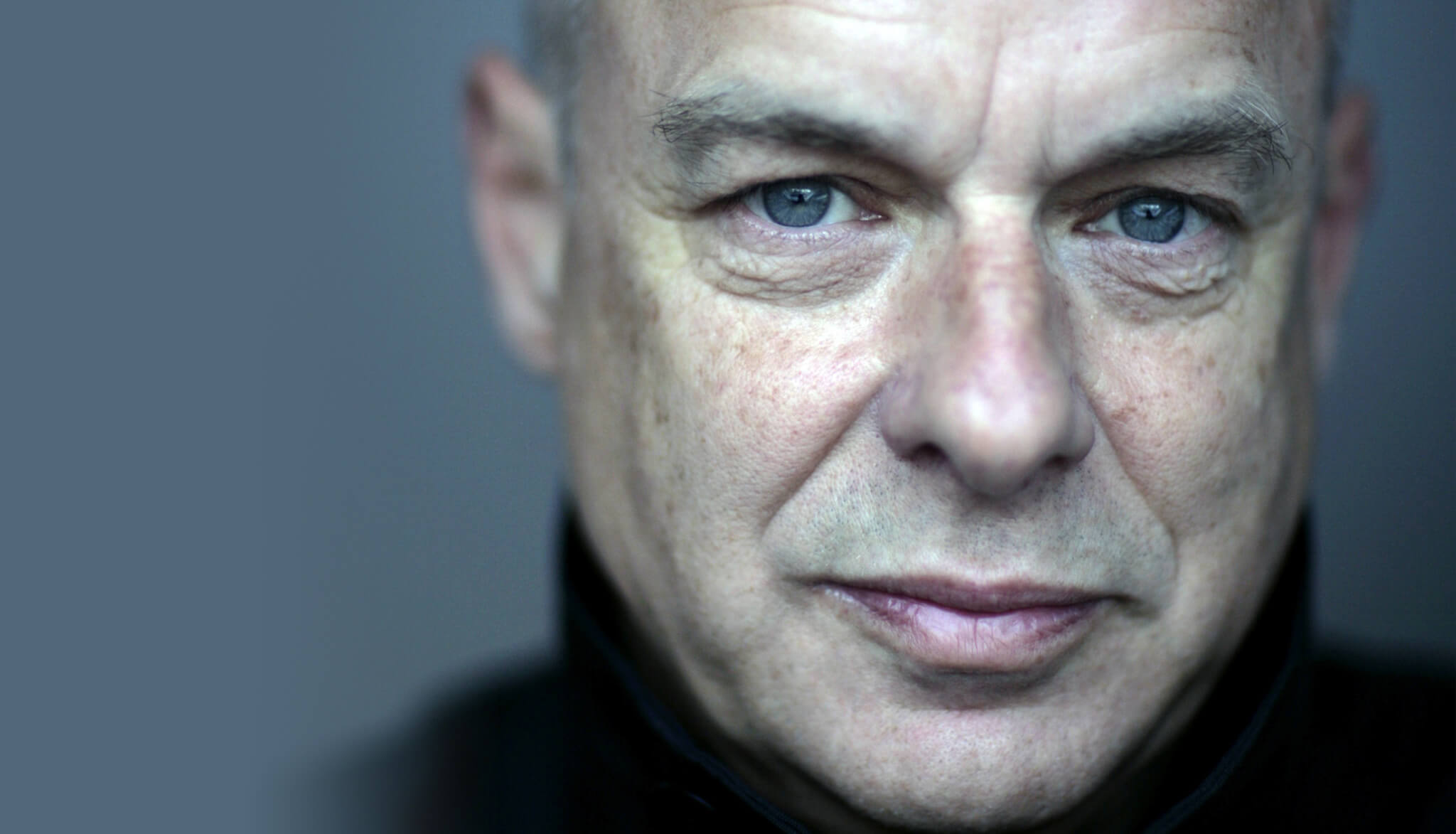 Eno and Blondie's Debbie Harry list unforgettable cuts from films like Lost Highway, Trainspotting and Taxi Driver.
Among the wealth of incredible online radio stations that have popped up in the last few years, there's one station that has perhaps flown under the radar of most electronic music fans: Mr DeMille FM. Set up by Hugh Cornwell, the singer and guitarist of legendary band The Stranglers, MrDeMilleFM is devoted entirely to movies, soundtracks and film scores.
The station already boasts some pretty heavy-hitting specials, raging from programs with the masterful UK director Ken Loach to Steve McQueen. But the episodes that especially caught our eye were specials from Brian Eno and Blondie's Debbie Harry, which had been archived on the site from Cornwell's old internet radio show, Sound Trax FM.
Both Eno and Harry dig deep, unearthing some of the greatest soundtracks and musical performances in cinema history. Eno, for example, selects some mesmerizing jazz from Miles Davis and an unforgettable David Bowie track from David Lynch's Lost Highway. Debbie Harry also picked out some gems, selecting the Dust Brother's soundtrack for Fight Club alongside Anton Karas' score for noir classic The Third Man.
Above, hear Eno discuss an unreleased hour-long jam they wrote together taken from the radio show special, then check out both artists' shows in full. You can find Eno's show here, and Harry's here. Check out their selections below.
Brian Eno's selections:
Nino Rota, theme from Juliet of the Spirits
The Chieftains, "Women of Ireland" from Barry Lyndon
Miles Davis, theme from Elevator to the Gallows
Abafana Baseqhudeni, "Ubu Gowele" from Rhythm of Resistance
Gordon MacRae and Gene Nelson, "The Farmer and the Cowboy" from Oklahoma!
Audrey Hepburn, "Moon River" from Breakfast at Tiffany's
Brian Eno, "Final Sunset" from Sebastiane
Samira Tewfik, "Hobbak Morr" from Desert Romance
Brian Eno, "Deep Blue Day" from Trainspotting
Elvis Presley, "Didja' Ever" from G.I. Blues
David Bowie, "I'm Deranged" from Lost Highway
Joni Mitchell, "Both Sides Now" from Love Actually
Debbie Harry's selections:
Leonard Cohen, "Waiting for the Miracle" from Natural Born Killers
Nino Rota, "La Saraghina" from 8½
Dust Brothers, "What Is Fight Club?" from Fight Club
Luiz Bonfá and Antonio Carlos Jobim, "O Nosso Amor" from Black Orpheus
Anton Karas, theme from The Third Man
Bernard Herrmann, theme from Taxi Driver
Merry Clayton and Jack Nitzsche, "Performance" from Performance
Jevetta Steele, "Calling You" from Bagdad Café
Read more: Brian Eno is using augmented reality to create immersive audio environments