Music
Listen To Jeff Mills' Recently Uncovered Techno Set From 1995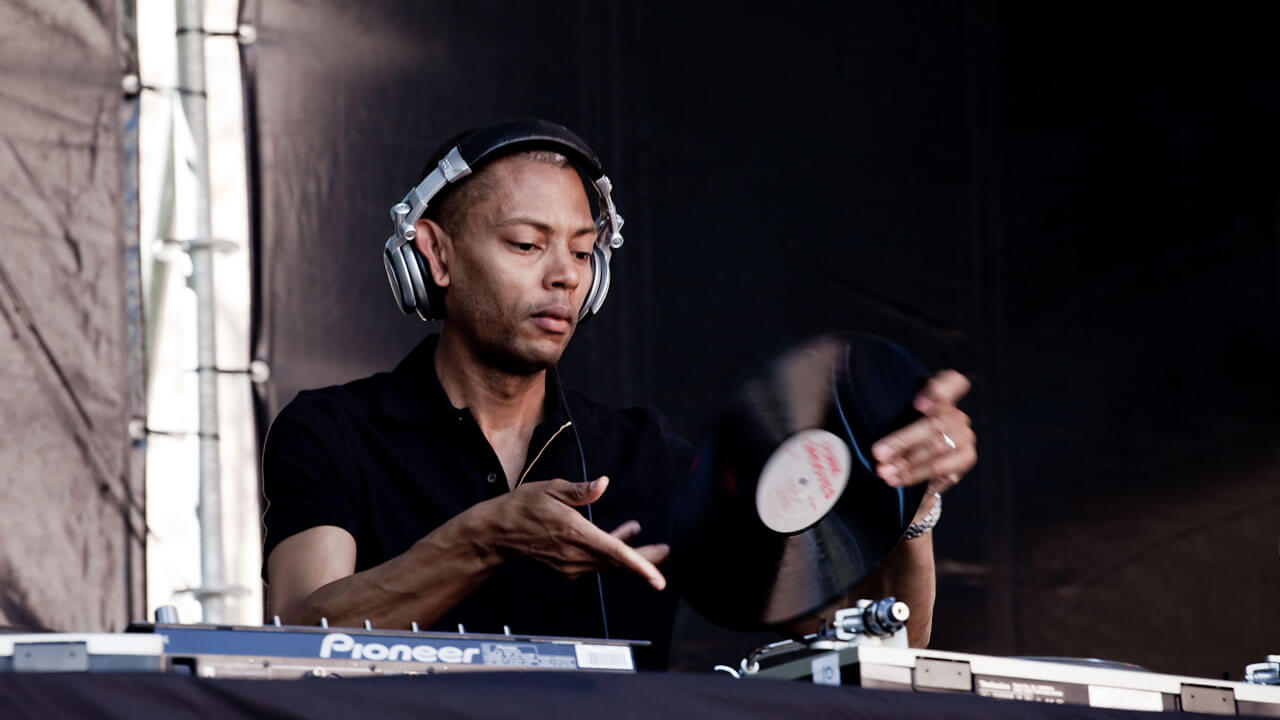 Take a trip to Frankfurt's techno heyday with this seriously banging one-and-a-half hour mix.
Frankfurt's Omen club was a centripetal force in Germany's '90s techno renaissance, bringing legendary artists from around the world to play mind-warping techno sets on long weekend days and nights.
This recently uncovered set from Jeff Mills says a lot about the sound that dominated the Frankfurt club. The one-and-a-half-hour jam rarely—if ever—dips below 140 BPM, and features high intensity tracks with jacking synth lines, old school vocals and plenty of raw and heavy acid. Step into a time warp and listen to the mix and check out the tracklist below.
Some of the songs in the mix haven't been ID'd yet, but if you think that you can help fill in the gaps, you can contribute to the conversation on the YouTube thread here. Afterwards, scroll down to get a glimpse into the Detroit legend's musical process with his exclusive interview with EB.tv.
Tracklist:
0:00:00   Jammin Gerald – Work That Shit
0:01:15   Jeff Mills – The Extremist (Retro Mix)
0:02:17   Jeff Mills – D.N.A.
0:03:17   3 Phase – Der Klang Der Familie
0:06:30   H&M – Suspense / Axis
0:09:34   Sharkimaxx – Clashback (Demented Aphrohead Mix)
0:14:00   Felix The Housecat – Thee Morning After
0:17:08   Reese Project – Station of the Groove (Jay Denham Remix)
0:23:38   Pump Panel – Ego Acid
0:26:26   Love Inc – Cosmic Indifference
0:28:30   The Advent – It One Jah
0:32:05   Mike Ink & Burger Industries – The Spoken Word Is Weak
0:33:12   Millsart – Step To Enchantment (Stringent)
0:34:58   Wild & Taylor – Bang the Acid
0:38:44   Voodoo Child (Moby) – Horses
0:43:15   iO – Eternal Sun
0:44:20   Cyrus – Enforcement (Mills Mix)
0:44:44   DJ Hell – Allerseelen (Jeff Mills Remix)
0:46:00   Encephaloïd Disturbance – Magnetic Neurosis
0:46:20   Dan Curtin (Apogee) – Sunrise On The 2nd Moon
0:53:18   Jammin' Unit vs. Walker – Someone Killed Her
1:04:38   Neuron – Substance Abuse (3M Remix)
1:13:13   Gatorades – Dark Piano
1:19:19   The Subjects – Beyond
1:22:58   Hearts of Space – With A Medium Into Trance (Sequence 4 Mix)
Read more: Techno deity Jeff Mills meets art star Ólafur Elíasson