Music
Listen To A Mix From Berlin Avant Fashion House Ottolinger's Infamous SS17 Runway Show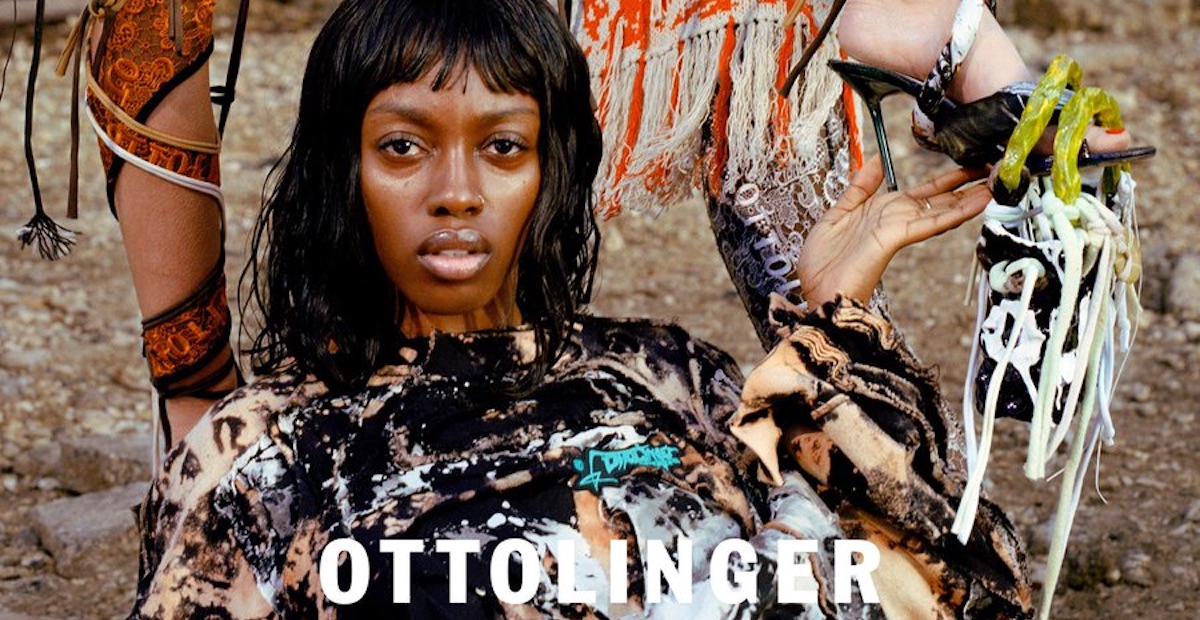 The soundtrack to the show was recorded by Yanling and Maria
It's only fitting that Ottolinger's soundtrack is as destructive as their clothing.
By loading the content from Soundcloud, you agree to Soundcloud's privacy policy.
Learn more
Over the last few years, the Berlin fashion house has become one of the world's most influential up-and-coming brands, with a cut-and-paste aesthetic that looks kind of like a bunch of art school kids tore apart a bunch or regular clothes and sewed them back together in weird directions—but in a good way.
At Ottolinger's SS17 presentation in New York, Maria & Yanling provided a glitchy lo-fi mix of breaks, rave synths and pummeling beats that perfectly matched the brand's intense looks and post-apocalyptic set (a fitting mix of "ripped white tarps" and "blood red lights" that "looked like a scene from a Gaspar Noé film"). It's certainly a vibe.
Listen to Maria & Yanling's soundtrack for the SS17 show above.
Photo by Reto Schmid