Feed/Culture
This Paper Calendar Is Filled With Beautiful Sketches Of Legendary Berlin Techno Clubs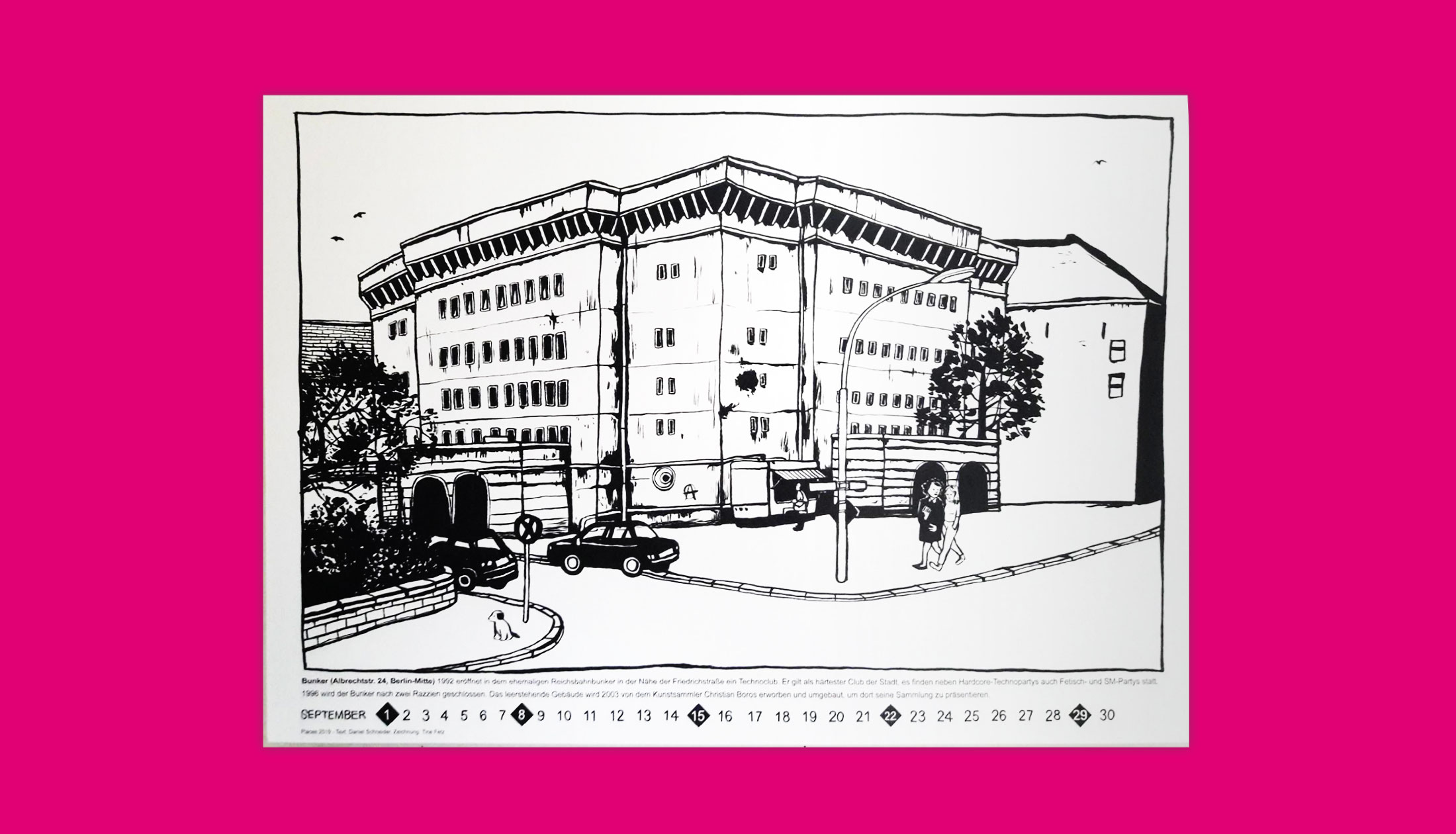 Plot twist: Every single one of these clubs has been closed for years.
Bunker, E-Werk, Stattbad Wedding, Tresor (og location), Exit—what do all these clubs have in common? They're closed! They also have something else in common, and that's that they're featured in a new limited-edition print calendar created by Tine Fetz and Daniel Schneider.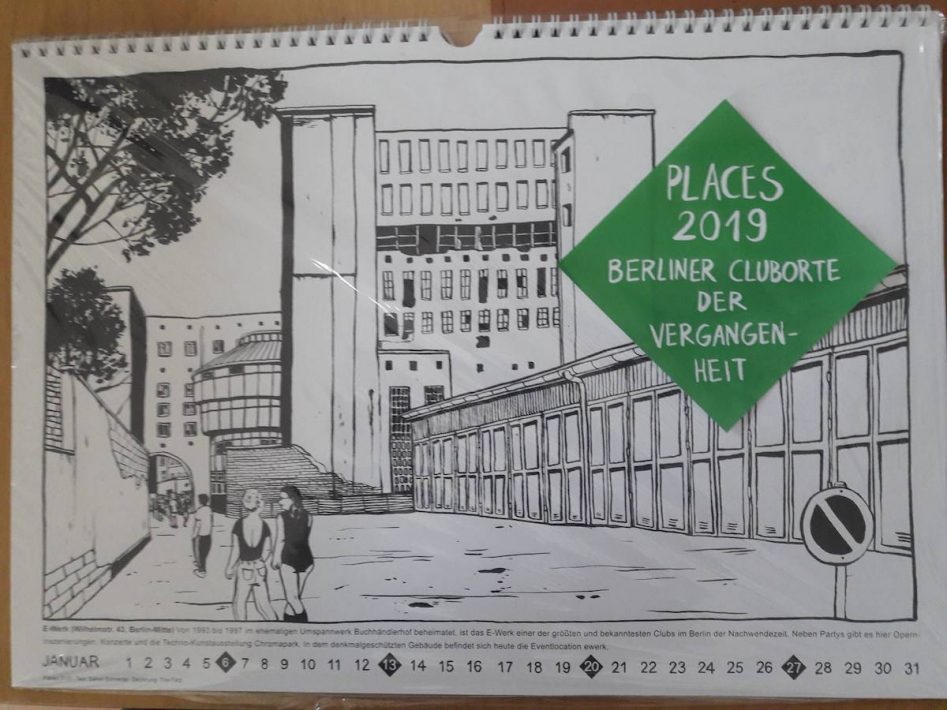 The calendar is called Places 2019: Berliner Cluborte der Vergangenheit". It features illustrations by Tine Fetz of some of Berlin's most famous, but now closed, clubland institutions from the past three decades.
If you want one for yourself, you'll need to act fast. The calendar is limited to just 250 copies. Each calendar costs €15 Euro, and to get one, you'll need to email: places2019@web.de
Alternatively, if you live in Berlin, you can buy one at the Archiv der Jugendkulturen (Fidicinstraße 3 in Kreuzberg).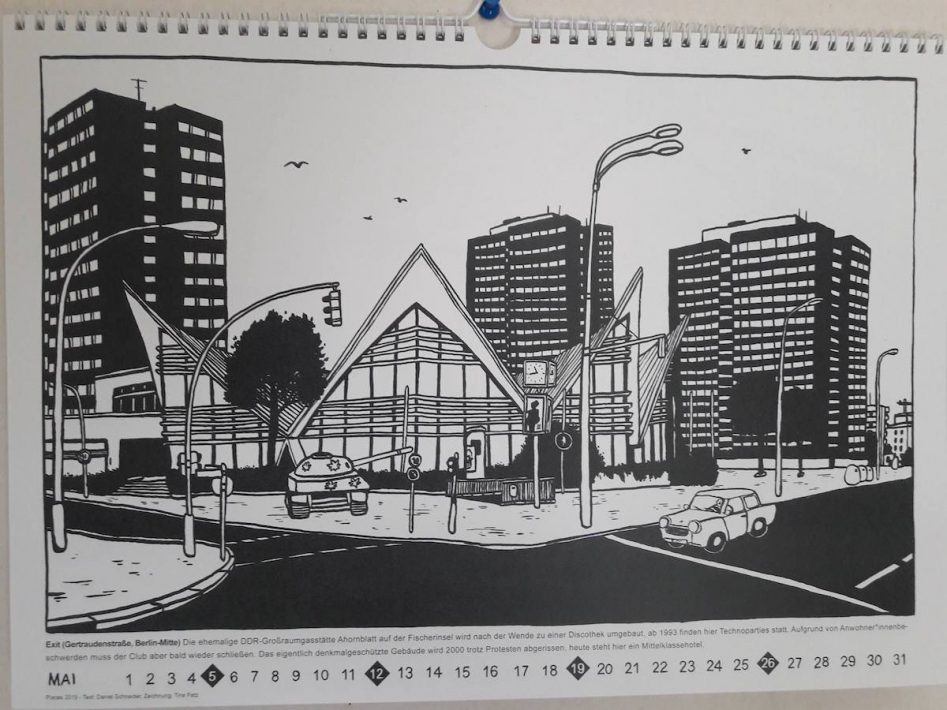 Read more: Enter Berlin's Early '90s Techno Clubs With This New Book