Feed/Music
Get To Know Swedish Producer Sailor & I With These 4 Essential Tracks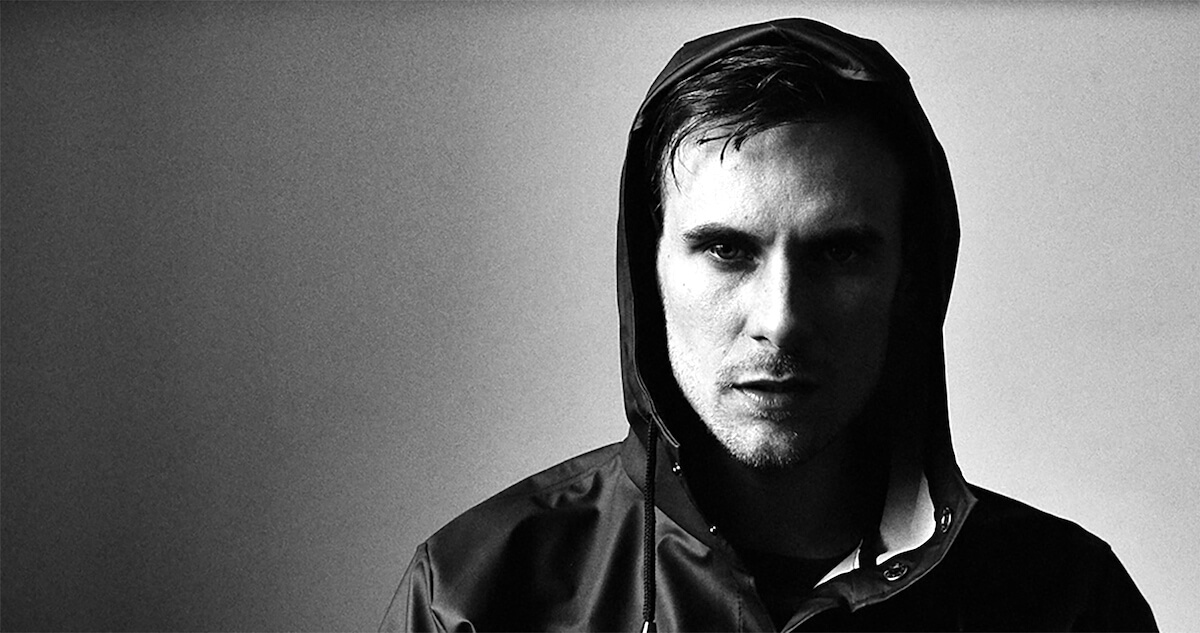 Lose yourself in beautiful melancholy. 
In our Telekom Electronic Beats Clubnight series, we strive to bring the most exciting electronic acts to the best clubs in Germany. For our next edition, we'll be stepping it up a notch: Sailor & I will be presenting his new live set at Galerie Kurzweil in Darmstadt, where he will be joined by local favorite Thomas Hammann.
View and RSVP to the event here. We're also giving away tickets to the party, which you can win here.
Sailor & I is Swedish singer, producer and multi-instrumentalist Alexander Sjödin, whose sound has grown from dreamily melancholic pop akin to Sigur Rós or Bon Iver to include slow-burning house and techno from the likes of Innervisions affiliates Dixon and Âme. Conceived as an indie band project driven by the juxtaposition of "reason and drive, ego and id," Sailor & I tracks have progressed into dense orchestral and electronic arrangements written across genres, never afraid to explore new emotional territory. If you're new to the world of Sailor & I, follow the tracks below to get an idea of what makes this artist so captivating.
Sailor & I, "Tough Love" (Black Butter 2012)
Sailor & I's first critically-acclaimed synth-pop ballad, this record—which received enough attention to be re-released by Black Butter in 2012—marks the beginning of his journey into the dense, cross-genre world he would settle into in the next few years. Beginning with a dense string arrangement matched with Sailor & I's trademark heart-wrenching vocals, the song fills out with melancholic chords struck on a Rhodes-like piano. The track builds with cinematic percussion and layered string arrangements, overflowing with a tremendous amount of emotion as the vocals soar higher, anchored only by a continuous thump.
Sailor & I, "Turn Around (Âme mix)" (Life and Death 2014)
While the original is a driving, propulsive powerhouse in its own right, Âme's remix of "Turn Around" solidified Sailor & I's position between his original pop and dream-rock sound and his connection with the international club scene, specifically within the sounds of house and techno titans from labels like Innervisions.  Âme's long-form, atmospheric house stylings perfectly compliment Sailor & I's weightless vocals, which pair with twinkling synths that rise as a deep analog bassline comes in and the beat builds, element by element. As the track hits its peak, it conjures perfect sunset scenes, setting an atmosphere somewhere between deep contemplation and pure euphoria as cascading synths to wash over.
Sailor & I, "Flickering Lights" (Skint, [PIAS] Recordings 2017)
Taken from his debut album, The Invention Of Loneliness, "Flickering Lights" begins with a heavy piano line accompanied by airy arpeggiated synths. Taking cues from his connections with Europe's house producers but staying firmly rooted in his hyper-emotive core, Sailor & I builds this track at a more meditative pace than his previous work, slowly allowing noisy atmospherics to surround the listener. As the track's beat finally kicks in, the track lifts off with the excitement and uncertainty of departure. Utilizing little more than synth noise and sparse percussion, this track manages to have all of the weight of Sjödin's ballads without the use of any vocals.
Sailor & I, "Fire On The Moon" (Skint, [PIAS] Recordings 2017)
Another cut from The Invention Of Loneliness, this track is distinctly more percussive and triumphant. Marrying his growth within electronic music with his crystalline pop sensibility, Sjödin's vocals dodge through woozy synths and dense programmed drums that ebb and flow, like a rising and falling digital landscape. As his electronic processing gets more complex and his synths become erratic, Sailor & I uses deep piano chords and swooning vocals to anchor the chaos of the song's other elements, bringing us back down to earth.