Tech
These Speakers May Make Your Turntable Redundant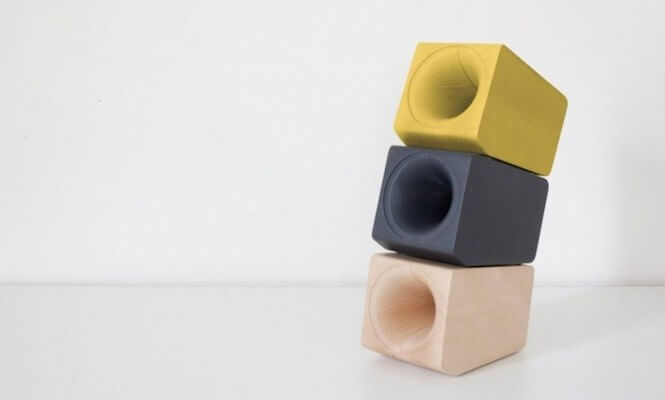 The phrase has been repeated so much it has almost taken on the status of a mantra: "Vinyl just sounds better." Keep repeating it—yes, that's right, it does, doesn't it? Mmmmm, oh yeah, that analog, polished-mahogany-in-a-dimly-lit-smoker's-lounge warmth. You just can't match it. Or can you? Well, Italian designer Paolo Cappello's cutely named Louis speakers may have just done so. As reported by Vinyl Factory, Louis' "wooden trumpet form apparently allows the speaker to mimic the warm, vintage sound found on vinyl records." All you have to do is plug your iPhone in, and an app creates a dialogue between trumpet and phone, which recreates that delicious sound and peace of mind knowing that you still respect musical roots.
Alternative: save splashing out on a speaker and just download really dodgy vinyl rips of your favorite records.
For some truly non-mimicable sound, read an oral history of the legendary Wax Treatment parties and their equally legendary Killasan sound system.