Culture
Study Confirms: There's Still A Gender Gap In Festival Bookings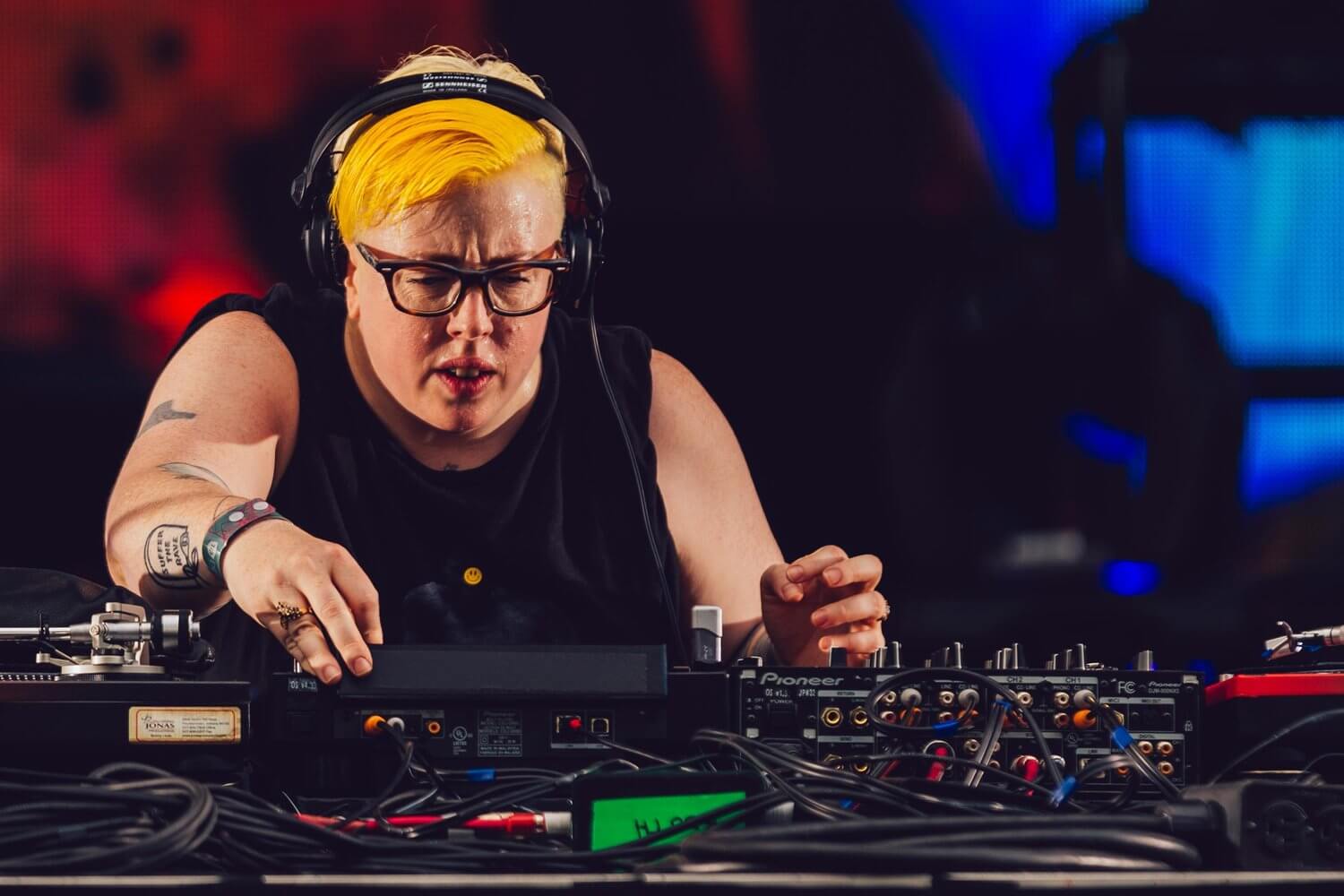 Results show that despite slight improvements on the whole, representation of women is still lagging far behind that of men at over 200 of the world's major festivals.
Acts identifying as female accounted for only 15.7% of representation at many of the world's major alternative mixed genre and electronic music festivals between the years of 2016 and mid-2017, according to a new study conducted by feminist music network female:pressure.
The 2017 FACTS study surveyed 229 festivals worldwide, with particular focus on North America and Europe, making it by far the most comprehensive study of its kind to this point. It reveals stark disparities between the proportion of representation between males and females, with male-identifying musicians accounting for around 78% of all acts in total during the same time period.
The study's methodology attempted to account for "mixed" acts comprised of both male and female members (a further 6.5%), as well as for participants who may have been involved in a performance without being physically present on stage. FACTS 2017 also studied differences in representation between consecutive festival editions dating back to 2012 (when possible) in order to trace representation within festivals over time and individual country breakdowns. It shows authoritatively that there remains an overwhelming chasm between male and female participants at festivals despite marginal improvement since 2012, as detailed in the infographics below.
Unsound Festival Krakow registered 24.6% female representation in 2016 (up from 13.6% in 2015), while Berlin Atonal had 16.9% female participation in 2016 (up from 4.3% in 2015). Other notable festivals include Dekmantel Amsterdam (13% in 2016; 7% for its "Selectors" festival offshoot) and CTM Berlin at 42.9%, up from 32.1%.
By country, Germany's 40 surveyed festivals registered 14.8% female-identifying representation in total, with the USA slightly behind at 14.1% for the same number of festivals. Both lag behind the nine Swedish festivals studied, which represent upwards of 33% female representation.
You can find all the essential findings from FACTS 2017, including methodology and policy suggestions, on the female:pressure website here.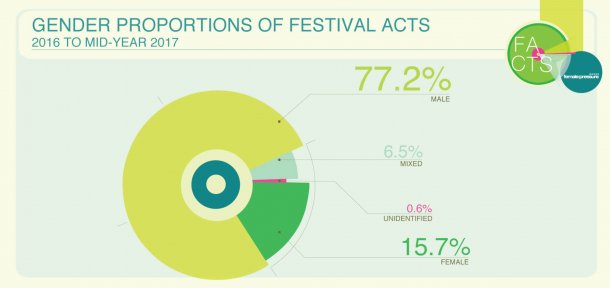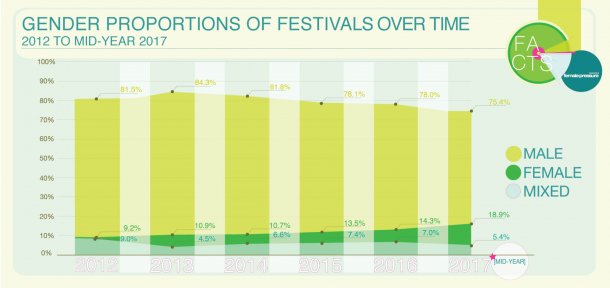 Read more: How two activist DJ collectives turn clubs into safer spaces
Photo by Jeremy Deputat for Red Bull Content Pool