Tech
10 Groundbreaking Russian Synth Makers You Should Know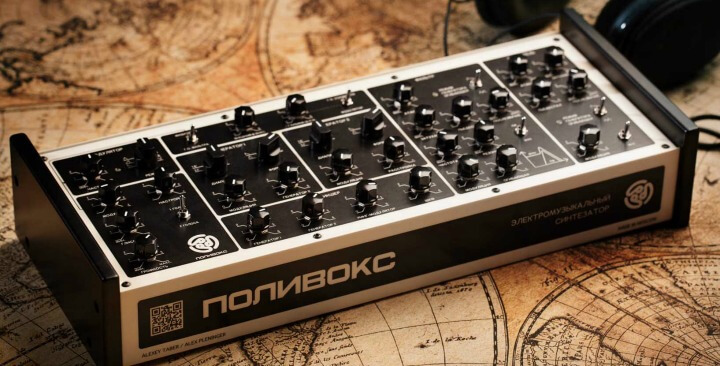 Russia is home to some of the most interesting synth makers in the world. 
With annual trade shows like Superbooth leading the charge, the pioneering work of independent synth and instrument builders has become increasingly visible in recent years. Whether it's Future Sound Systems' development of Throbbing Gristle inspired synth modules or System 80's Eurorack 808, the DIY attitude of synth makers is breathing new creativity and inventiveness—as well as weirdness—into the world of electronic music instruments.
While much of the focus has been on developers in the USA or Western European market, the enthusiasm for independent electronics manufacturing has been taking off elsewhere as well. Czech company Bastl Instruments has been an overwhelming success story as it has become more familiar to musicians all over the world. Now, Moscow's new Synthposium event is set to shine a much-needed light on Russia's boutique gear maker scene.
In a new article on CDM, music tech journalist Peter Kirn has taken stock of 10 of the most impressive boutique synth makers showcased at Synthposium. The projects covered are both varied and daring. Crazy noise boxes using post-Soviet chips and the first test of the Blade Runner-inspired 8-voice poly synth Deckard's Dream were both on display. There was also a reissue of the famed and extremely obscure Soviet synth, the Polivoks, as well as the manic, blistering sounds of a modular synth built inside an iMac monitor.
We've put some demo videos from the Russian boutique synth making scene below. You can head to CDM to read Kirn's enthusiastic breakdown of everything he saw, plus more images and videos here.
https://youtu.be/mtJofVAUJ4s
Read more: Thomas P Heckmann introduces us to the Soviet synth producing huge, Moog-style bass
(Image courtesy of Peter Kirn)