Tech
The Legendary Minimoog Model D Is Back!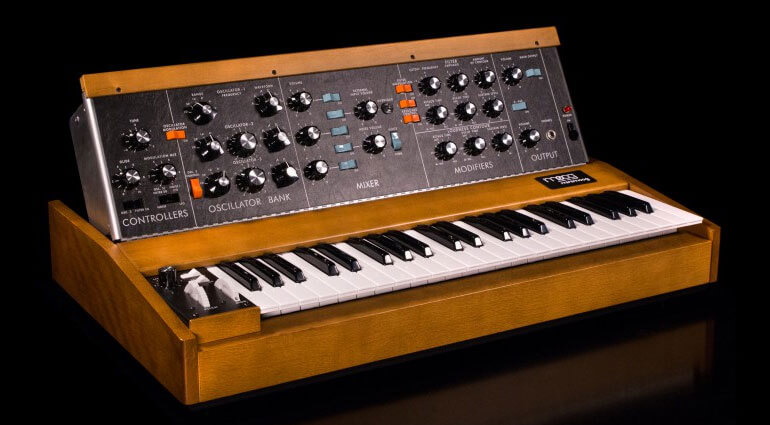 The original portable synthesizer is back, and it's ready to rock!
What do The Orb, Kraftwerk, Gary Numan, Herbie Hancock, Ultravox, Future Sound Of London and Tangerine Dream all have in common? The beautiful Minimoog Model D synthesizer, that's what. It's been 30 years since the Minimoog was last in production, but today the company announced that it's putting this original bad boy back into production.
Each Minimoog Model D is to be made at the Moog employee-owned factory in North Carolina, with production being limited to a few units per month. As to be expected, there have been some necessary updates and modifications to the original synthesizer to make it completely compatible with modern studio demands, like full MIDI implementation!
The original sound and audio engine of this three-oscillator beast is housed in hand-finished aluminium with the surrounding frame sourced from local Appalachian hardwood. Finally, if this all doesn't just scream warmth already, the synth even includes a "mixer overload function" to enhance its warmth when pushed to the limit.
Look at this city inside a Moog's circuitry here and learn how to patch a plant to your Moog here.