Feed/Tech
This Video Shows You How To Make Drum Sounds From Reel-To-Reel Tape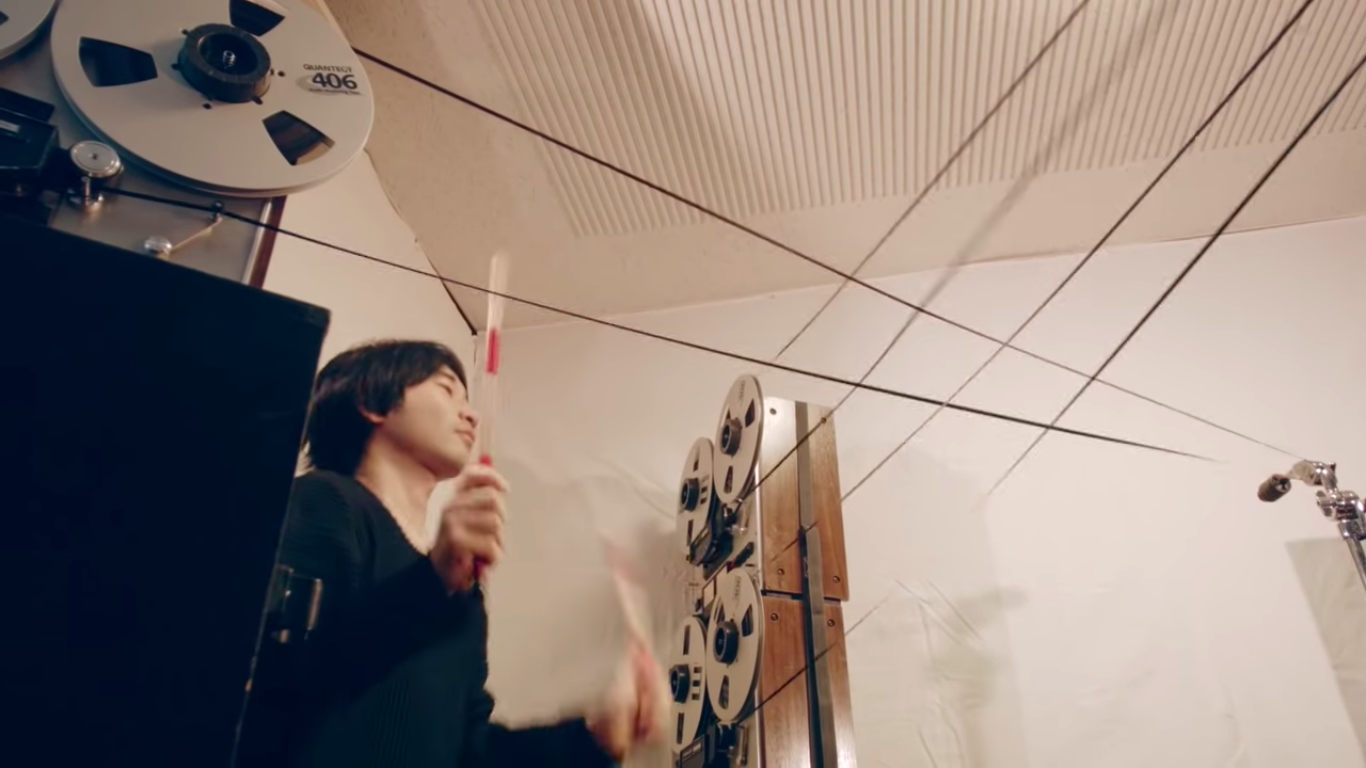 Tap that tape.
Magnetic tape has a strange and surprising musical history. From its rather humble origins tape became a central technological innovation in the development of modern day sampling techniques, and it was fundamental to the famous experiments and effects of pioneered by artists like Brian Eno and King Tubby. Music gear may have moved into the digital realm, but the properties of tape—and its musical possibilities—are still being explored to this day.
Case in point: the work of Open Reel Ensemble. As their name suggest, the Japanese group conduct experiments with reel-to-reel tape ranging from the brilliant to the bizarre. One of the newest tricks they've been showing off is a technique they call "tape tapping". By extending tape loops across three different reels, the Ensemble effectively creates a massive percussion sample pad. By striking the tape with drum sticks, they're able to carve out some pretty impressive drum beats on the fly.
So if you're short on money but happen to have a ton of tape and a couple of old reels lying around in your basement, you might want to think of building your own magnetic drum machine. Check it out in action in a band setting below.
Read more: This guide to Jamaican dub is your antidote to summer stress