Feed/Tech
Yamaha's VKB-100 Keytar Lets You Make Music Like Japanese Vocaloid Hatsune Miku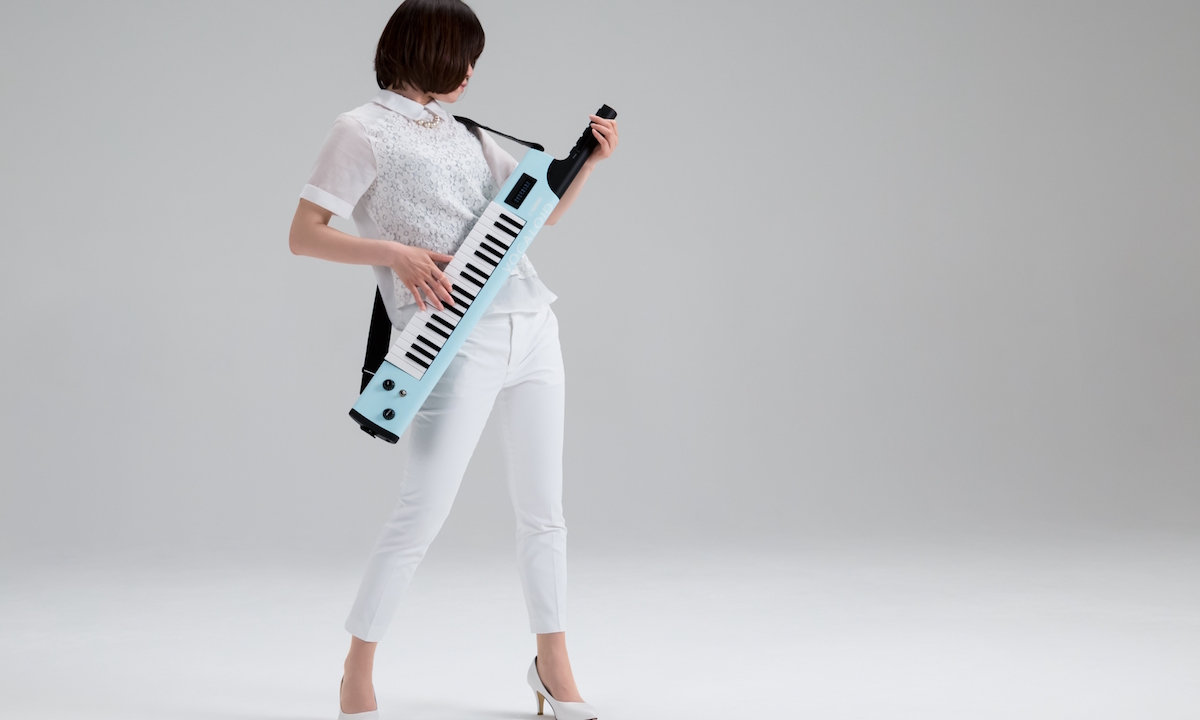 Does your keyboard speak Japanese? 
Some of the biggest pop stars in Japan are virtual. The development of Yamaha's Vocaloid technology—singing synthesis software voicebanks that can emulate human speech—has led to the rise of a new kind of idol. The most popular of these is Hatsune Miku, who actually played CTM Festival in Berlin a few years ago.
Yamaha's technology behind the character, which can be used with other voices, lets composers use a synth to "sing" lyrics without a human vocalist. It's a surprising new take on the vocoders of old. And it's starting to pop up in music far afield of Japan, as in the case of Big Boi's "Kill Jill (feat. Killer Mike, Jeezy)", a track that took trap into the future with Hatsune Miku tech.
The newest—and strangest—development in this particular strain of human-machine hybrid voice technology is the Yamaha VKB-100 Vocaloid Keyboard. On show at Berlin's synth trade fair, Superbooth 2018, the super-weird instrument is effectively a Japanese-speaking and singing keytar. It's an exciting new step that allows for the potential of expressive live Vocaloid performance.
But the big question was whether the mother-tongue Japanese keyboard was able to take on some of the major Indo-European languages like English and German.
YouTube channel Ploytech tested out the keyboard's bilingual capabilities, and the results are wonderfully strange. While the Vocaloid might need some practice mastering English, it does produce some incredibly weird syllables and garbled assonances belonging to some kind of fictive universal machine language. Check it out in full above.
Read more: Aux 88 member Keith Tucker's guide to the best vocoder-charged Detroit electro tracks