Culture
Yes, This Home Is Also A Giant House-Sized Amplifier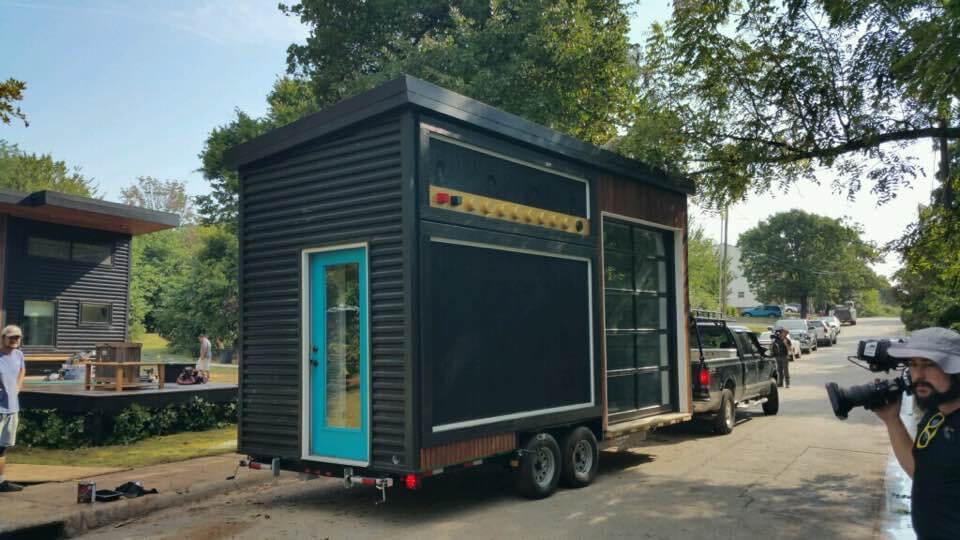 One sure way to become the most hated neighbor in town. 
While all your music gadgets might be making your home increasingly wireless—from speakers to record players to controllers—this Arkansas home has taken a slightly different route to the playing and amplifying of music. Quite literally, the power to blare music has been built into the house's foundation.
The "amplified" house is home to musician Asha Mevlana, and it was designed by Brian Crabb of Viva Collective. It comprises two separate structures, the second of which is a 120 square foot mobile trailer soundproofed with recycled denim. It can be separated from the rest of the house and driven around, like an amp on (trailer) wheels. It also doubles as a recording studio, rehearsal space and a guest room.
But, best yet, the portable trailer functions almost like a pre-amp, meaning if you plug instruments in, sound comes out through the front speakers. Put another way: it's basically one huge, portable busking amp that you can play from the comfort of your own home, even when on the streets.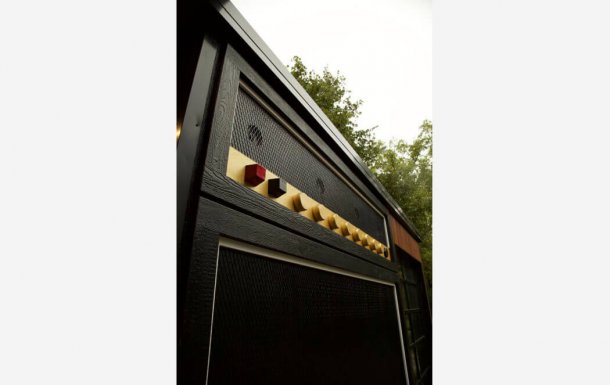 Read more: Watch a video of Hard Wax's massive Killasan sound system in action