Music
Watch Block9's Imposing New Stage In Action At Last Week's Glastonbury Festival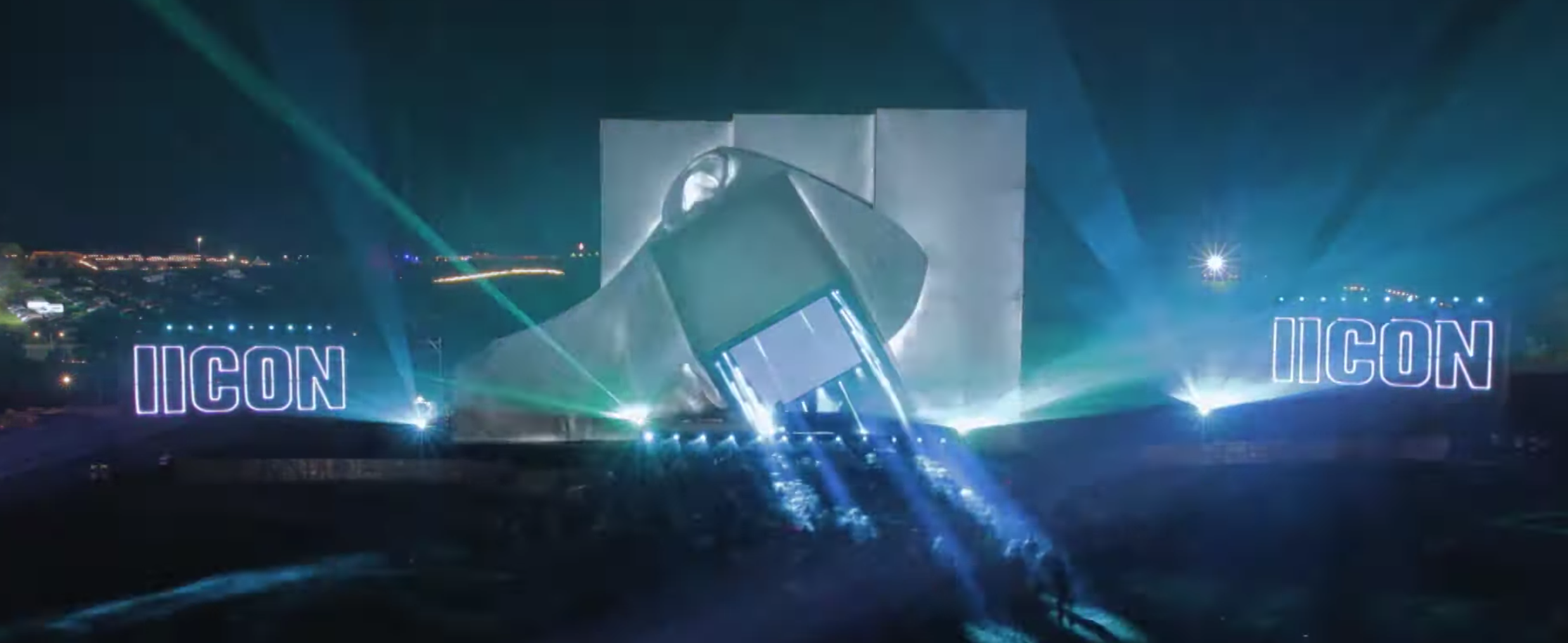 The 65-foot interactive IICON stage was one of the festival's biggest highlights.
Glastonbury is officially back.
After the break in 2018, over 200,000 fans came to spend an extended weekend at Worthy Farm near Bristol. The heat wave over Europe turned this year's edition into a proper summer festival, with 28-plus degree temperatures prompting constant reminders by big LED signs to rehydrate and refill water bottles.
One of the most anticipated stages at Glastonbury was Block9's new IICON stage (they also run two different stages, including the already-legendary NYC Downlow). Little was known about the stage beforehand—just that IICON was planned as a 65-foot interactive stage featuring a disembodied head, which Block9 described as a "pseudo-religious monument to the terrifying new realities emerging in our digital, data-driven, post-truth age."
The imposing stage was everything you didn't know you wanted. The special AV-3D show, which was repeated once every night, was an audio-visual tour de force with impeccable attention to detail. The field housing IICON has a capacity of roughly 10,000 people. And while the size may have posed a challenge for the DJs playing earlier slots, it was still a stunning experience for smaller crowds.
The lineup for the IICON stage was eclectic, including Laurel Halo and Kode9 playing back to back, Bruce, Batu, Hodge, Lee Gamble, A-Future, L-Vis 1990, Karenn, Demdike Stare, Raime and more. The stand-outs in the nearly-perfect lineup were Hessle Audio's genre-bending, 'ardcore-continuum-referencing musical journey, Larry Heard's heavenly live set featuring Fatima & Paul Cut and the intense breakbeat-techno ride by Ilian Tape masterminds The Zenker Brothers.
After witnessing the debut of IICON stage over the weekend, Block9's announcement that they're planning to send the stage on tour next spring is certainly bound to stir some excitement. Stay tuned for more details as they emerge.