Culture
These Listening Rooms Connect Club Music With The Art World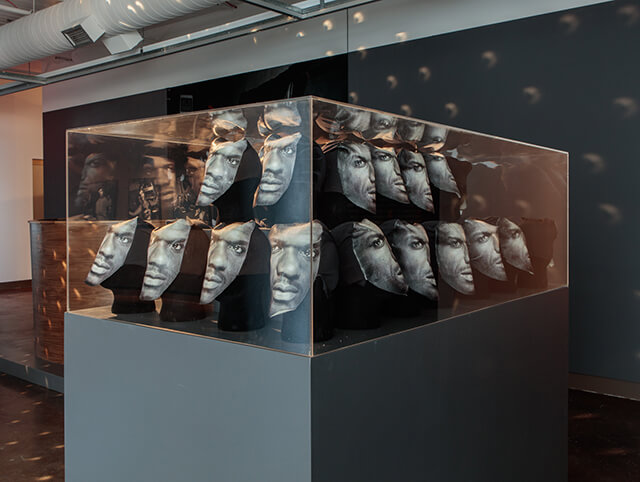 From Larry Levan to contemporary hip-hop—this exhibition has it all.
Historically speaking, club music and the art world have always enjoyed a certain back-and-forth relationship in New York. That could be felt in the '80s at clubs like the Paradise Garage, Danceteria and Area, where the contemporary artists of the day—like Keith Haring—were actively involved in decor and visual installation. That relationship is a little more tenuous these days, but a new exhibition called The Beat Goes On aims to correct that.
Held at SVA Chelsea Gallery, it consists of four rooms set up by four different artists and musicians. Utilizing music, photography, sculpture, video and other forms, it aims to create an immersive experience that's somewhere between a gallery and performance space. One room features a work inspired by Paradise Garage DJ Larry Levan. Another features a work by DJ Spooky about the Voyager records sent into outer space. Another deals with the hip-hop music of Meka Jean. The final room is a "listening room" by Kevin Beasley that encourages guests to listen to music in an unmediated and undistracted way.
The Beat Goes On Opens at SVA Chelsea Gallery on Thursday, September 8. Head over here to get the full inside scoop.
For more food for thought at the intersection of art and music, check out an interview between techno deity Jeff Mills and art world star Ólafur Elíasson. Or check out this list of interactions between club culture and the art world.