Music
Hear Electro Producer Privacy Deconstruct The World Of Video Game Music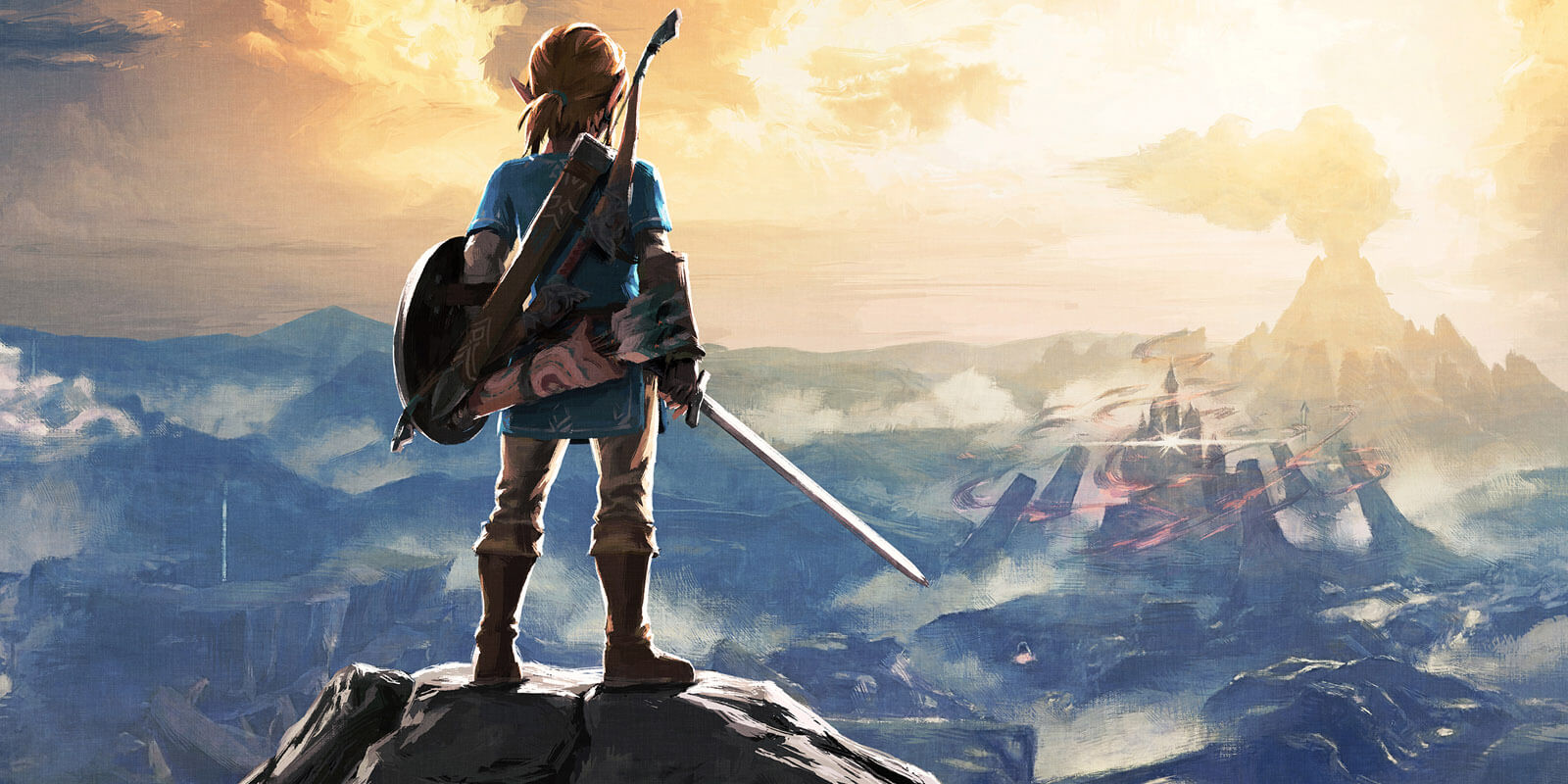 Get schooled on the year in video game soundtracks from one of electro's hottest prospects.
In recent years, the history of video game soundtracks and their brilliant composers has finally been properly acknowledged by the wider music consciousness. But what are the best soundtracks being scored for games right now? Who are the composers and what are the newest releases keeping the legacy of ingenious soundtracks burning bright?
Don't worry if you haven't kept up with the gaming world yourself—some of the best electronic musicians are keeping an ear to the ground for you. DJ and producer Privacy has released on labels like Lobster Theremin and Mechatronica, but judging from a radio show he recently presented on Berlin's Cashmere Radio, he keeps an eye on developments in gaming across all consoles. Selecting some of the best soundtracks from 2017 including The Legend of Zelda – Breath of the Wild (pictured above), SteamWorld Dig 2 and Metroid: Samus Returns, the electro and techno producer gives listeners a rundown on just what makes each game so special, both sonically and in terms of gameplay.
By loading the content from Mixcloud, you agree to Mixcloud's privacy policy.
Learn more
Privacy then goes back into the vaults to pick out some of his favorite soundtracks including classics from Tetris and Persona. It's great listening for anyone who wants to appreciate the ongoing vitality of gaming soundtracks and how they continue to inspire musicians of all trades. His selections and interview begins around the 44-minute mark of the recording. You can listen to the whole show above and checkout Privacy's tracklist below. Details and tracklist for the entire radio show, including more Totale Musik episodes, can be found here.
Tracklist:
Manaka Kataoka, Yasuaki Iwata, Hajime Wakai – Hyrule Field Theme, Day (The Legend of Zelda – Breath of the Wild, Wii U/Switch)
Manaka Kataoka, Yasuaki Iwata, Hajime Wakai – Cave (The Legend of Zelda – Breath of the Wild, Wii U/Switch)
Manaka Kataoka, Yasuaki Iwata, Hajime Wakai – Gerudo Town, Night (The Legend of Zelda – Breath of the Wild, Wii U/Switch)
Daisuke Matsuoka – Area 10 (Metroid: Samus Returns, 3DS)
El Huervo – Temple of Guidance (SteamWorld Dig 2, Switch/PS4/Vita/3DS/OSX/Windows/Linux)
Shoji Meouro – Heartbeat, Heartbreak (Shin Megami Tensei: Persona 4 -Reincarnation-, PS2/Vita)
Ryota Kozuka – Ikebukuro Underground District (Shin Megami Tensei 4, 3DS)
Jim Andron – Level 2 (Tetris, CD-i)
Konami Kukeiha Club – Cure (Snatcher, Sega CD)
Akito Nakatsuka, Naoto Ishida, Yuichi Ozaki – Naming Screen (Satellaview BS-X BIOS, SNES)
David Whittaker – Opening (Super SWIV)
Ron Klaren – High Score (Battle Squadron, Amiga)
Read more: How video games have secretly influenced your favorite club music