Feed/Tech
Never Miss A Beat With This TR-909-Themed Wristwatch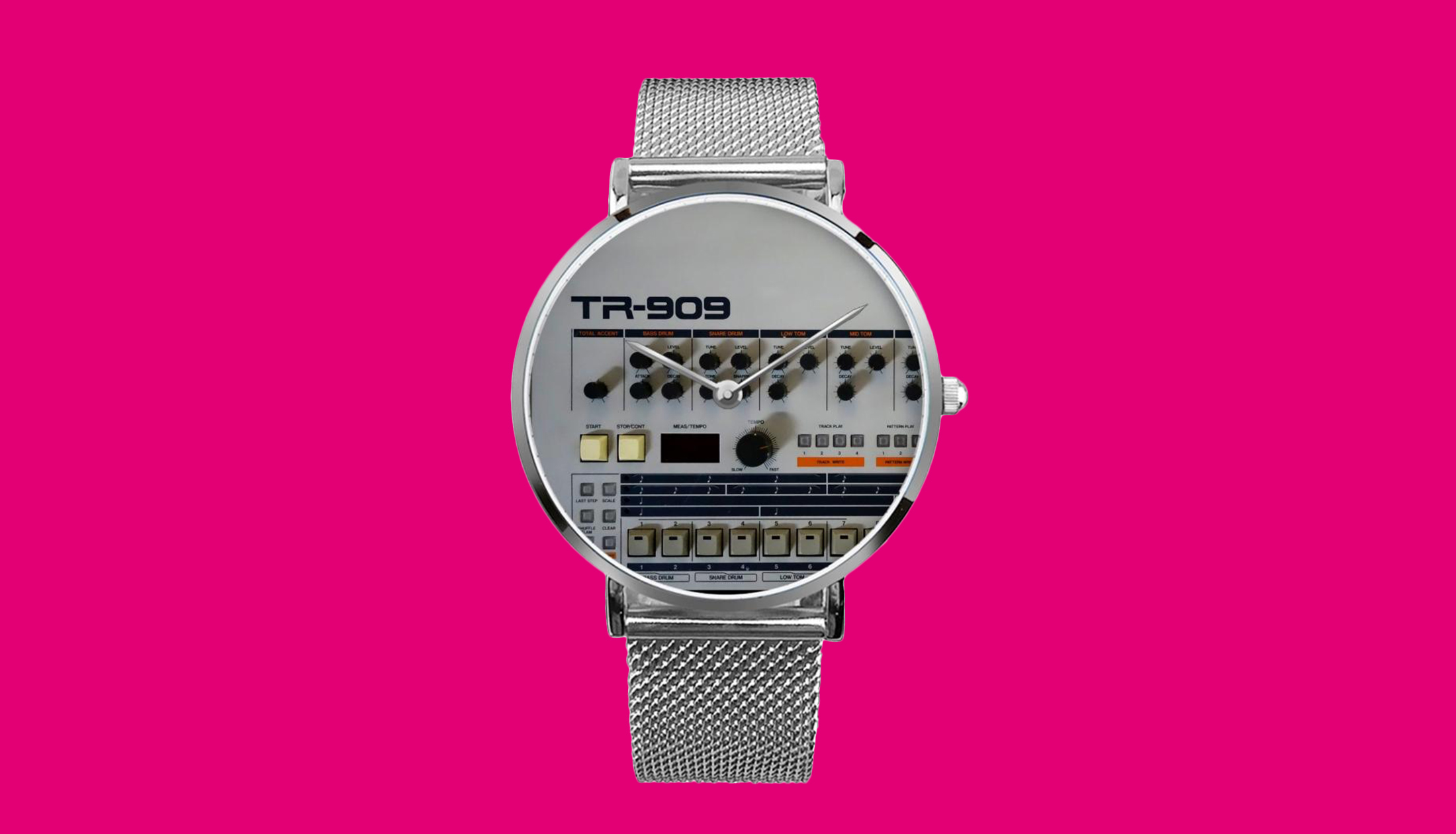 Let Roland's legendary drum machine be your master clock.
We know the true machine-funk fans already marked the day in their calendars, but for all of you that might need a reminder: this Sunday is 909 day. And like every September 9, Jeff Mills records should be on repeat as you celebrate one of electronic music's great pieces of machinery.
But this year,  go one step further with your 909 obsession, and let the TR-909 tell you the time with this Riemann Kollektion watch. Made from stainless steel, the watch features a faithful rendering of the drum machine's interface, letting you literally wear your love for techno's favorite piece of gear on your sleeve.
You can purchase the watch at Riemann Kollektion's website here. But move quickly—there only a few available.
Read more: Learn how to play the 909's most infectious rhythms with this video