News
Nine Inch Nails' Alessandro Cortini Is Selling His Rare Synths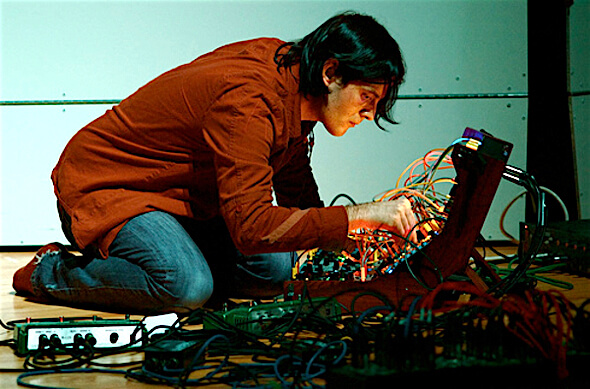 The hardware aficionado is launching the online store today.
Alessandro Cortini is a household name in the electronic and industrial music worlds. He's known for touring with the alternative rock group Nine Inch Nails, but perhaps more significantly, for his deep involvement in the niche world of analog and modular synths and for his critical participation in the Berlin Atonal festival and record label. His compositions are sparse, repetitive and melodic, and they typically make use of incredibly hard-to-find pieces of unique and expensive electronic wares.
Today, the composer is opening an online store via Reverb where he'll sell a number of synths from his personal collection. The inventory includes a Tree Audio Roots mixing console—which is known to retail for $20,000 USD—a one-of-a-kind Swarmatron synthesizer and an EMS Synthi AKS that was made for the producer specifically. According to Cortini, "It's hard to part with a lot of these pieces, but times call for a more compact studio setup. I have truly enjoyed each and every piece, but at this point, my hope is to find the right home for such an interesting, quirky family of creations."
We can only speculate as to why he's selling so many coveted items, but in the meantime, we can dream, at least, of enjoying them ourselves. To browse the collection—or to buy some pieces of your own—visit the shop here beginning at 11AM ET. You can brush up on your gear knowledge by watching EB.tv go behind the scenes with synth designer U-he below.
Read more: Peer into Alessandro Cortini and Lawrence English's Minds