Feed/Culture
Uncover The Sound Of East Germany At This Secret Berlin Archive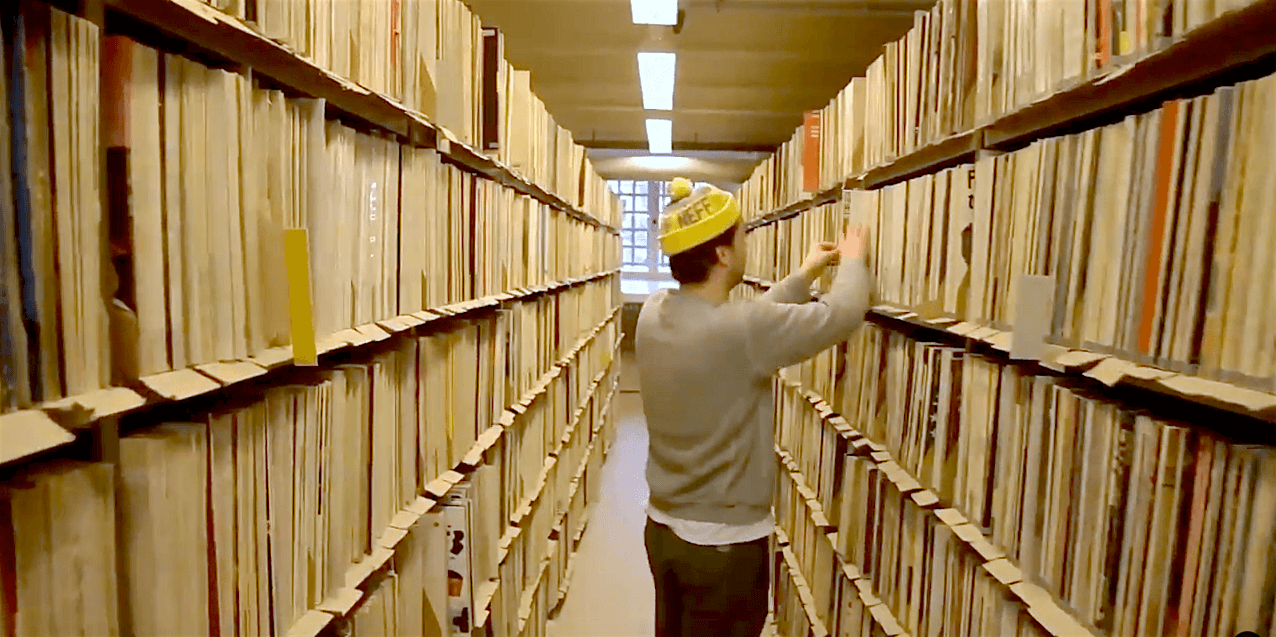 73,000 vinyl records and over 43,000 CDs are waiting to be listened to and borrowed.
It's no secret that Berlin boasts some of Europe's greatest record stores and most secret vinyl hideaways, but they all pale in comparison to the stock list at the capital's enormous­—and on the most part, shockingly under-explored—music archive at the Zentral- und Landesbibliothek Berlin Zentral. By sheer numbers alone, the archive is astounding: 73,000 vinyl records, 43,000 CDs and over 95,000 pieces of sheet music adorn the shelves in the library. And if performing is more your thing, there's even a piano room where you can get behind the keys of a Steinway or Bechstein.
What's even better? Just like a normal library, almost everything is available to be borrowed. That means if you are looking for some super obscure sources for sampling, there's no need to bring your sampler with you. Plus, there are dedicated listening rooms to escape the normal bustle of browser-based record digging where you can simply kick back to hear an unbelievable range of music from around the world, ranging from funk and modern classical to opera and rap. The collection also notably features the world's biggest collection of East German releases.
Sounds too good to be true, right? Well, the good folks over at Vinyl Factory joined DJ and producer Max Graef as he explores the BerlinZentral vinyl catacombs. Check it out in full below before heading over there yourself.
Read more: Watch as EB.tv takes you inside Berlin's new vinyl pressing plant