Music
Hear The Balearic Sound Of...Bali? With This Chill Playlist From Potato Head Beach Club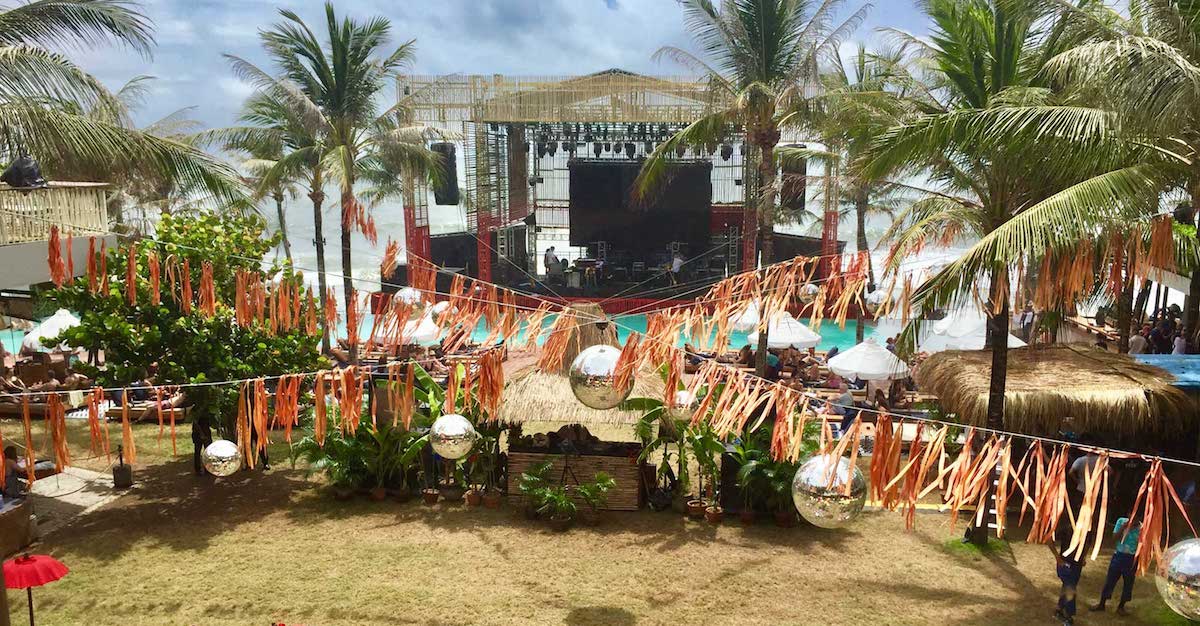 Over 160 tracks of sun-kissed electronica from Indonesia's infamous party island.
Balearic is usually associated with the famous party island off the coast of Spain's Iberian peninsula—the one and only Ibiza.
But the Balearic musical heritage—stamped into club history via DJ Alfredo and Padilla's blissful, sun-soaked sets—has a life well beyond its birthplace. In fact, any holiday isle with a decent dose of hedonism is perfectly suited for the Balearic groove.
It should be no shock that the sound has taken hold on Indonesian isle of Bali, and thanks to Spotify user potatoheadmusic, you can hear the hazy ambience and trippy downtempo electronica that characterizes a "Bali Sunset." Heavily indebted to Ibiza's own blend of spacey, sequenced fusion of house, kosmische and avant-pop, it's the perfect soundtrack for your next listening session under a sunbrella.
Listen above.