Feed/Music
Join Us For A Conversation About Club Culture In Munich At Blitz Next Week!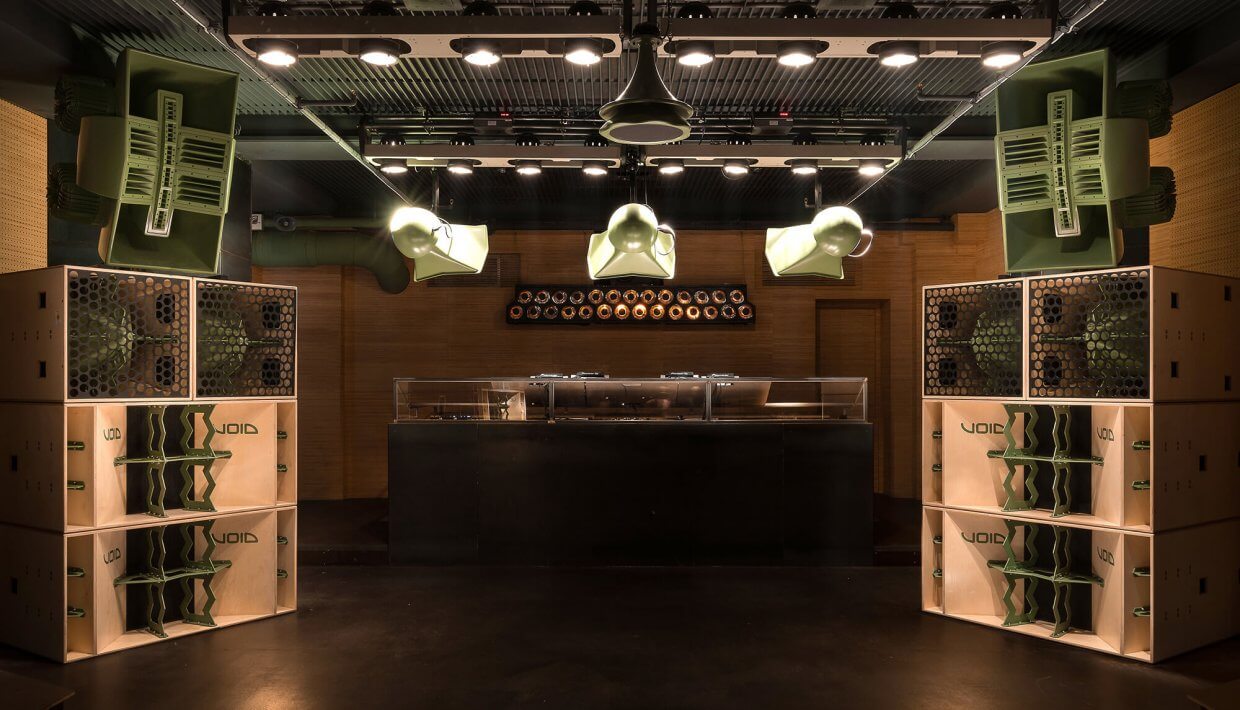 We are recording our next TEB Podcast live at Munich's BLITZ club, and we want you to be there!
(Deutsche Version unten)
Next week we're headed to Munich for a Telekom Electronic Beats Clubnight with Perel, Red Axes and Sedef Adasi at BLITZ Music Club. If you're familiar with even one of those artists—not to mention the club itself, which has one of the best sound systems in Germany—you'll know how good this party is going to be.
But before the party starts, we'll also record a round table discussion at the club for our German-language Podcast. The theme of the talk is club culture in Munich, and it features Blitz owner David Muallem, Blitz sound installation guru Laurin Schafhausen, Berlin-based producer Perel and TEB's own Jakob Thoene.
If you would like to attend the conversation, all you have to do is send us an email! The address is: podcast@electronicbeats.net
We will accept RSVPs until March 29.
29. March, Blitz Club, Munich
20:30 Entry
21:00 live Talk
23:00 TEB Clubnight with Red Axes, DJ Perel und Sedef Adasi
<<Deutsche Version>>
DJ und Blitz-Club-Gründer David Muallem geht am 29. März live vor Publikum im Podcast von Telekom Electronic Beats gemeinsam mit Sound-Ingenieur Laurin Schafhausen und der Berliner Produzentin Perel in die theoretischen Tiefen dessen, was das Elektro-Duo Red Axes aus Tel Aviv, Blitz-Resident Sedef Adasi sowie DJ Perel in der gleichen Nacht auf der Blitz-Tanzfläche mit Musik und Leben füllen werden.
Die Gespräche des Abends drehen sich neben internationalen Einflüssen auf die lokale Clubkultur explizit um die Musikszene Münchens. Was zeichnet sie aus und mit welchen Herausforderungen haben jene Menschen, die Shows buchen, besuchen, veranstalten oder selbst auf der Bühne stehen, zu kämpfen? Was hat sich durch die voranschreitende Digitalisierung im Nachleben verändert?
29. März, Blitz Club, München
20:30 Einlass
21:00 Live Talk: TEB Podcast mit Laurin Schafhausen, David Muallem, Perel und Jakob Thoene / Limitierte Kapazität / Einlass nur über Gästeliste / Registrierung über podcast@electronicbeats.net
23:00 TEB Clubnight mit Red Axes, DJ Perel und Sedef Adasi