Feed/Music
Discover '90s Eastern European Shoegaze With This Mix By Lithuanian Crew Secret Thirteen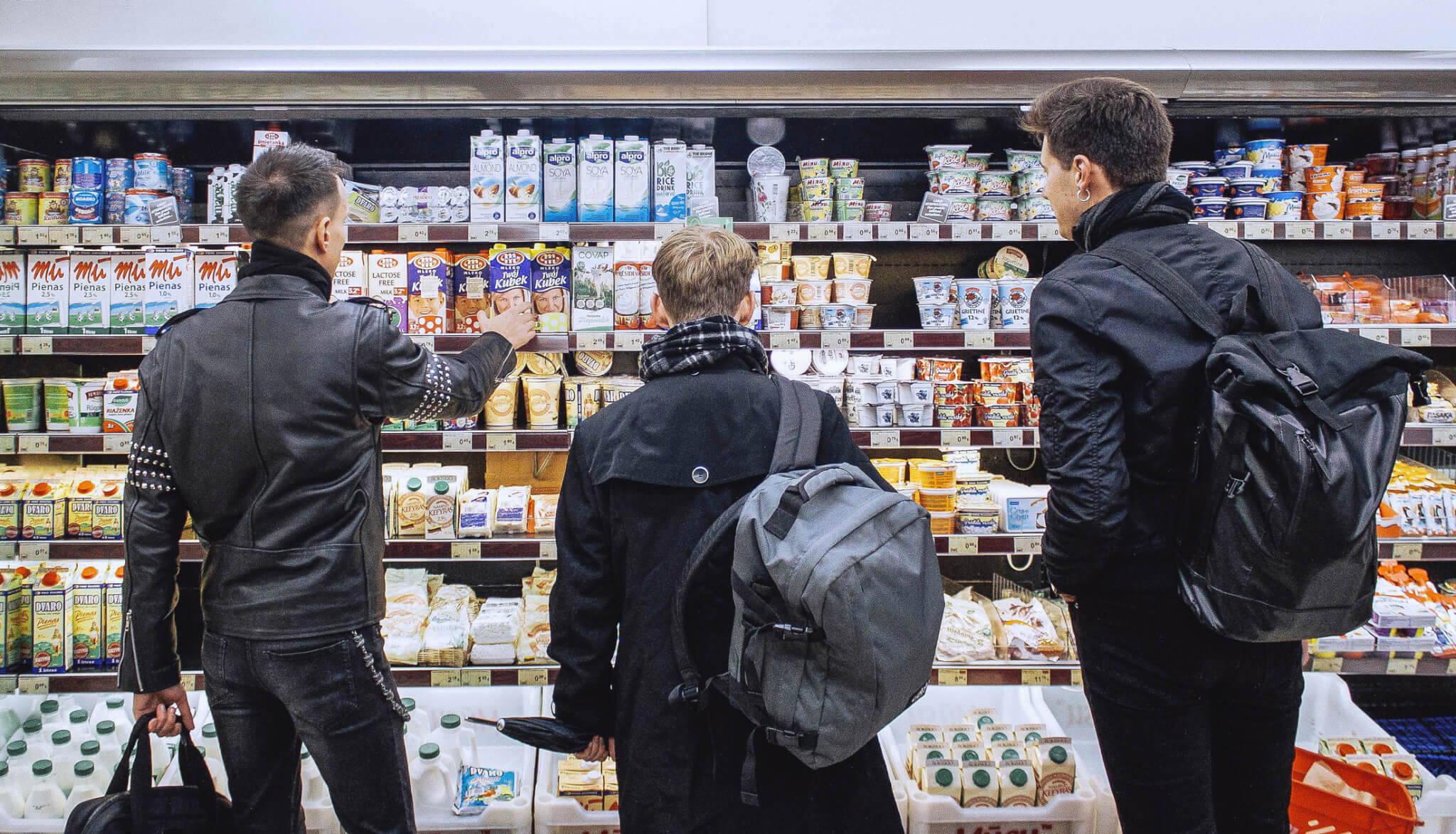 Plus some blissful punk-influenced experiments to help thaw the winter chill.
Few collectives have the musical breadth of the Lithuanian music publication Secret Thirteen. In case you need a reminder, you might want to check out the awesome audio collage the crew compiled for Electronic Beats, which includes 50 awesome experimental-leaning tracks that laid waste to genre or musical period.
But alongside continuing to host one of the most consistent and interesting mix series around, S13 also host a radio show. Broadcast on Berlin's Cashmere Radio, Secret Communications is a treasure trove for exciting music from all eras, epochs and regions.
While the last few shows have been loosely focused on the synthetic aesthetics of post-techno and rave scenes, in episode three, the Secret Thirteen crew dove into depraved guitar experiments as well as blissful '90s shoegaze from Eastern Europe. With a healthy mix of no wave, post-punk and some contemporary Russian cuts thrown in for good measure, it's another perfect 90 minute wonder around music's obscure fringes. Listen to it in full above and check out the tracklist below.
Tracklist:
Urang Otan – Waking In The Jungle (Zoar Records, 1981)
Former Airline – Low Print (SHDR Edit) (Secondhand Daylight Records, 2008)
KP Transmissions – Anatomy (Autogenesis, 2019)
Todd Clark – Death Hovers (T.M.I. Products, 1984)
Judy Nylon & Crucial – Information Rain (On-U Sound, 1982)
Novocaine Mausoleum – Night – V Mayakovsky 1912 (self released, 2006)
Modern Eon – The Grass Still Grows (Dindisc, 1981)
Lubricated Goat – All Too Sane (Black Eye Records, 1988)
Asian Woman on the Telephone – Cricket, Go Away (self-released, 2018)
Alfonia Tims And His Flying Tigers – Poppa Got Bagged (ROIR, 1982)
SH.. – Single Coil (Zona Records, 1994)
The Ecstasy Of Saint Theresa – To Alison (Reflex Records, 1992)
Windy and Carl – Undercurrent (Kranky, 1998)
Loveliescrushing – Darkglassdolleyes (Lullaby, 1992)
Corpses As Bedmates – A Thought Through Shadows (Dead Man's Curve, 1986)
Von LMO – Smudge Head (self-released, 1999)
Interference – She Said Destroy (The Social Registry. 2010)
Food Pyramid – Orange Alert (Moon Glyph, 2012)
Minimal Man – Far Away (Fundamental, 1986)
Charity Saints – The Strength (Emergentism, 2016)
Circle X – Heartbreaker (self-released, 1979)
The Contortions – Contort Yourself (Ze Records, 1979)
Neutral – Blott (Omlott, 2017)