Feed/Music
Moog Is Releasing A New Analog Semi-Modular Synth Called 'Grandmother'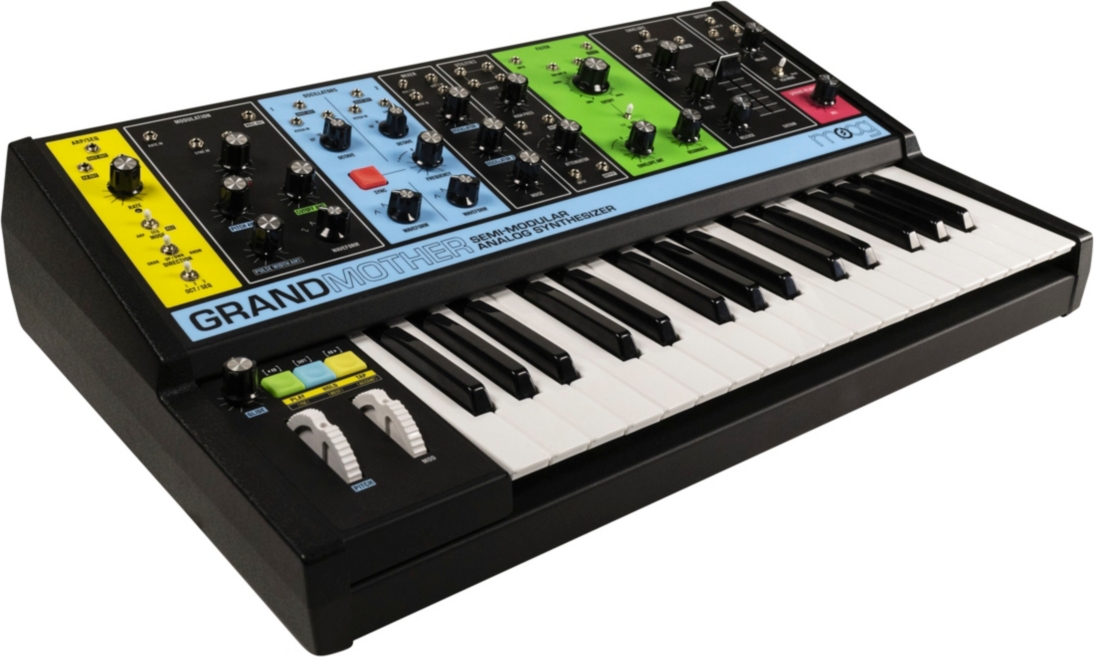 The synth refashions some of the most famous modules from Moog's '60s golden era.
Moogfest 2018 kicks off in a matter of days. But beyond all the startling talent playing the festival, the eponymous synth company have given fans an extra something to look forward to: a brand new semi-modular synth. The Grandmother (the successor to Moog's Mother-32 semi-modular system) will debut the synth at the festival, and if the technical specifications making the rounds already are anything to go by, this is a seriously cool piece of analog hardware.
The monophonic analog design takes Moog's famed vintage modules as the source of inspiration. Its semi-modularity means that the Grandmother operates without patching, but you can also reroute and modify the signal path giving the synth extra versatility and power. The synth offers 41 patch points, including 21 inputs, 16 outputs and a parallel-wired 4-jack multiple. It can also be connected with other external instruments including guitars and drum machines. Its hardware spring reverb can also be used to process external sounds, allowing the synth to be a major hub in your studio setup. The Grandmother runs with two oscillators capable of pulse-width modulation, linear FM and sync and also boasts two envelopes, a modulation oscillator, arpeggiator and sequencer.
The visual aesthetic is also bold and enticing. Taking inspiration from Moog's golden '60s and '70s period, it features large panels with well-spaced knobs and striking blocks of colour. Check out a first glimpse of the machine in the video below.
Read more: Hear a young Bob Moog predict the future of electronic music in 1970